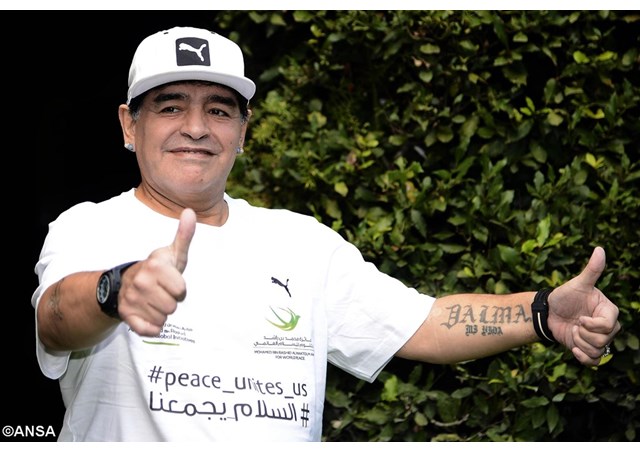 (Vatican Radio) At the end of Wednesday's General Audience, Pope Francis made a special greeting to the organizers and participants of the "Match for peace and solidarity" scheduled to take place on Wednesday evening at Rome's Stadio Olimpico.
The football match is being promoted by 'Scholas occurrentes', Comunità Amore e Libertà, Centro Sportivo Italiano and Unitalsi. The players include Diego Maradona and Francesco Totti.
The event is to promote peace efforts among populations around the world, and proceeds from the match will help the earthquake victims in central Italy.