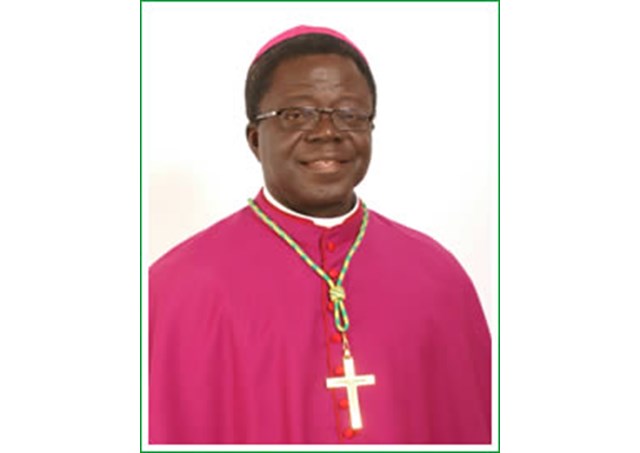 Ghanaian Bishop urges electorates to make peace a priority during elections
Bishop Joseph Osei-Bonsu, President of the Ghana Catholic Bishops' Conference (GCBC), has called on Ghanaians to make peace the number one priority as the country prepares to go to the polls on 7 December.
He said there was the need for Ghanaians to ensure they protected the peace that the country had enjoyed to date, adding that "We should always remember that we have only one country called Ghana and that this country is the only home that we have."
In an address Monday at Tamale in the Northern Region to open the 10-day Plenary Assembly of GCBC, Bishop Osei-Bonsu said Ghanaians did not want to experience violence before, during and after the elections neither "do we want to experience post-election war.
The theme for the Bishops Plenary Conference attended by all the 20 active Bishops of Ghana is Reconciliation with God, Humanity and Nature In the Year of Mercy.
Also present at the opening ceremony were several dignitaries including Abadallah Abubakar, the Northern Regional Minister and Prof. Gabriel Ayum Teye, Vice Chancellor of the University for Development Studies (UDS).
Bishop Osei-Bonsu said there were some countries on the continent that had experienced war and Ghana would not want to share in the unpleasant experience of people living in such countries.
The consequences of  war, he noted, were well known and included the destruction of precious human lives and property, fear, the phenomenon of refugees, stating that "We do not want to be refugees in our neighbouring countries."
He appealed to Ghanaians to avoid actions and inflammatory utterances that had the potential to incite people to violence and war, asking them "to avoid tribal politics and let politicians try to win votes on the basis of good messages that they will present rather than through vote buying."
Making reference to the theme of the Plenary, Bishop Osei-Bonsu reminded the gathering that reconciliation was necessary today in the country especially in the Jubilee year of Mercy proclaimed by the Holy Father Pope Francis.
(By Damian Avevor in Ghana)
Email: engafrica@vatiradio.va