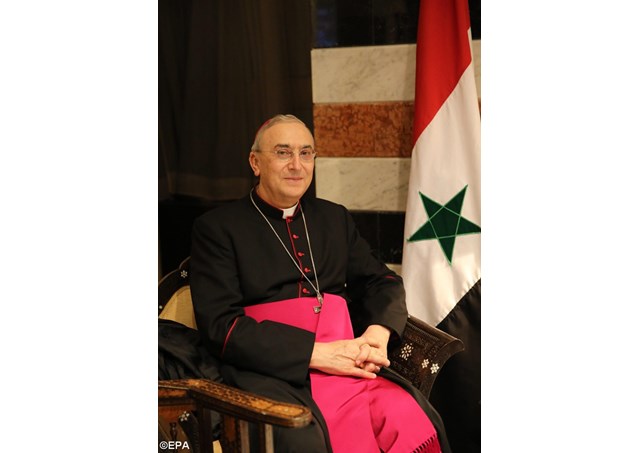 (Vatican Radio) One of the first names Pope Francis pronounced when he announced 17 new cardinals was that of the Apostolic Nuncio in Damascus, Archbishop Mario Zenari, who - even after the Consistory of 19 November – will stay in his current post so he can continue to be close to the suffering people of Syria.
Cardinal designate Zenari spoke to Vatican Radio soon after learning of his nomination, his voice trembling with emotion:
"For me it was an emotional moment… It was a surprise! I sincerely thank the Holy Father, because this purple (gown) is for Syria, for the victims of Syria, for all those who suffer because of this terrible war. It's for these people, for the many children who are suffering, for the many poor people who are paying the consequences of this tremendous conflict" he said.
Zenari says Pope Francis pronounces very strong messages regarding the situation in Syria and he says – in this case – by creating a Cardinal who is a Nuncio in the country, he is saying something very strong: "it is almost a warning".
Zenari, who for many years has committed himself to seeking peace for the ravaged nation describes himself as a simple and humble person. He hopes – he says – that this nomination by Pope Francis is received as a signal and "used as much as possible". 
He says his commitment continues "encouraged and fortified" by the Pope's support:
"This sign of closeness on the part of the Pope will most certainly produce some benefits as I pursue my mission" he said.