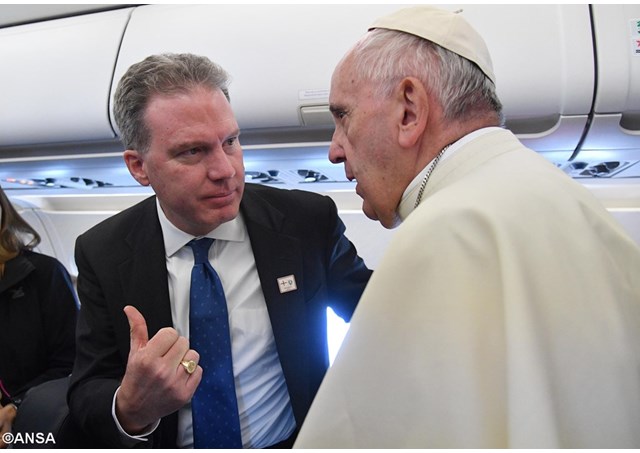 (Vatican Radio) Pope Francis' meeting  with Assyrian-Chaldean community in Georgia was an opportunity to show his closeness to the Church in Syria and Iraq, said the director of the Holy See press office.
"This is extremely important," Greg Burke told Vatican Radio about the meeting, which took place on the first day of the Pope's visit to the Caucasus nation.
He observed while it is currently impossible for the Holy Father to travel to either Syria or Iraq, nonetheless they are "both places very close to his heart, with the Church suffering there."
Listen to Gabriella Ceraso's interview with Greg Burke, director of the Holy See press office:
Burke also commented on Pope Francis' meeting with Catholicos Patriarch of all Georgia, Ilia II earlier in the day at the Patriarchal palace in the capital city of Tbilisi.
"I think the important thing is this: It's the relations with the Orthodox," he said. He recalled how the Patriarch sang "May God bless the Church of Rome."
There was a sense that "despite the difficulties, there's a lot of good will," Burke said.