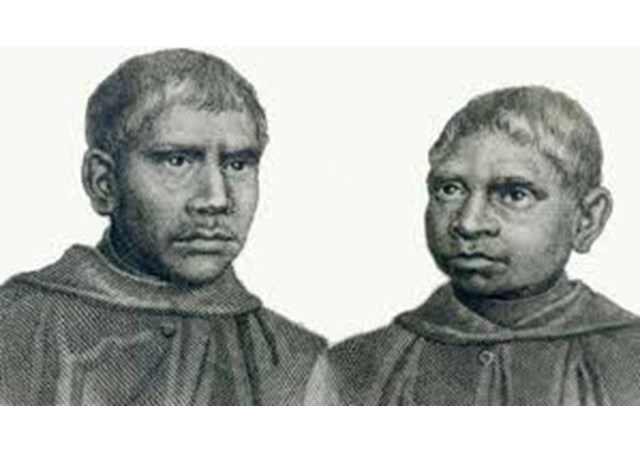 (Vatican Radio) Australia's Catholic University has established a new scholarship to honour the memory of a 19th century Aboriginal student Francis Xavier Conaci. The university is working in partnership with the Australian embassy to the Holy See, the Benedictine community of New Norcia in Western Australia and the New Norcia Aboriginal Corporation.
The initiative was launched on Saturday September 24th at the Vatican Museums, where guests were welcomed by the recently appointed, first female director Barbara Jatta. Beginning in 2017, the $3,000 scholarship will be awarded to an Aboriginal or Torres Strait Islander student, allowing them to study at the ACU Rome campus during either the summer or winter break.
At the launch  the Vice-Chancellor and President of the Australian Catholic University, Professor Greg Craven, said "The story of Francis Xavier Conaci provides perspective and inspiration" that can encourage everyone "to overcome fear and seek to challenge ourselves."
Francis Xavier Conaci was encouraged by a local Spanish Benedictine abbot, Rosendo Salvado, to become a trailblazer for Christianity in Indigenous Australia. Fr Salvado spent over 50 years working alongside Aboriginal communities in Western Australia and wished to transform the Benedictine community there. In January 1849 he left Perth with Conaci and another Aboriginal student, John Baptist Dirimera, bound for Rome, where they were to train as monks and later return to work within their native communities.
Prior to their arrival in the Papal States, the two students began their training at a monastery in La Cava, located in the Campania region east of Naples. Unfortunately, their health suffered an abrupt decline, despite attention from the best doctors, including the Pope's personal physician. Conaci spent two months in a Naples hospital before being relocated to the Rome abbey of St. Paul's Outside the Walls. He was recuperating there but tragically died on October 10th 1853 and was buried in the Basilica of St. Paul's Outside the Walls.
At the launch event, which included an Aboriginal thanksgiving prayer, a first-hand account of  Conaci's life was read by Abbot Edmund Power, former head of the monastery of St.Paul's Outside the Walls.