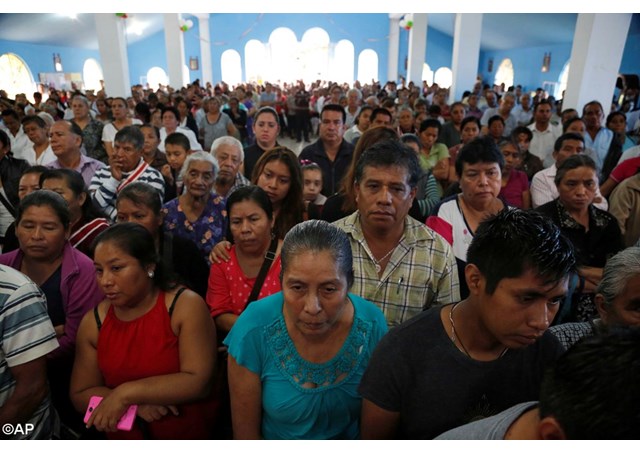 (Vatican Radio)  The body of a priest abducted in Mexico a week ago has been found, just hours after Pope Francis appealed for an end to drug-related violence in the country at his Sunday Angelus address. He'd been shot dead at point blank range.
Listen to James Blears' report:
The Archdiocese of Morelia announced that Father Jose Lopez Guillen's body was found near to the town of Puruandiro, in the western Mexican State of Michocan.
Fr. Lopez had been robbed and abducted from his home at the parish house in Janamuati. His car was found overturned on a nearby road.
On the very day this happened, the bodies of two priests were found in the eastern State of Vera Cruz. They too had been shot dead, but the two incidents are not thought to be linked.
The Catholic Multi Media Center states that 15 priests have been murdered in Mexico in less than four years. 
Although these latest killings occurred in the east and the west of Mexico, both areas where they happened are plagued by drug cartel activity, which terrorizes communities and often goes unpunished.
Mexico's ongoing nine year Drug War has claimed more than 150,000 lives, with thousands of people missing.