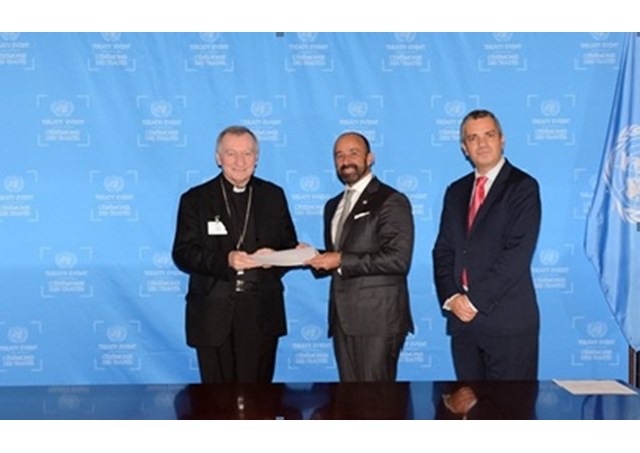 (Vatican Radio) The Holy See has deposited the instrument of ratification of the United Nations Convention against Corruption at United Nations headquarters in New York.
Cardinal Pietro Parolin, the Vatican Secretary of State, made the formal deposition on 19 September 2016, both for the Holy See, and on behalf of the Vatican City State.
A statement said the Holy See has expressed two reservations and three interpretative declarations, which form an integral part of the instrument of accession.
Therefore, in accordance with Article 68, paragraph 2, of that Convention, it will enter into force for the Holy See and the State Vatican City on 19 October.
In an article for L'Osservatore Romano, the Vatican's Secretary for Relations with States, Archbishop Paul Gallagher, said, in the future, the competent offices of the Roman Curia and the State of Vatican City will review their administrative procedures in the light of the parameters contained in the Convention, in order to ensure the necessary compliance.
He also said he hopes that the accession of the Holy See to the Convention "would contribute to the efforts of the international community to ensure transparency and good governance."