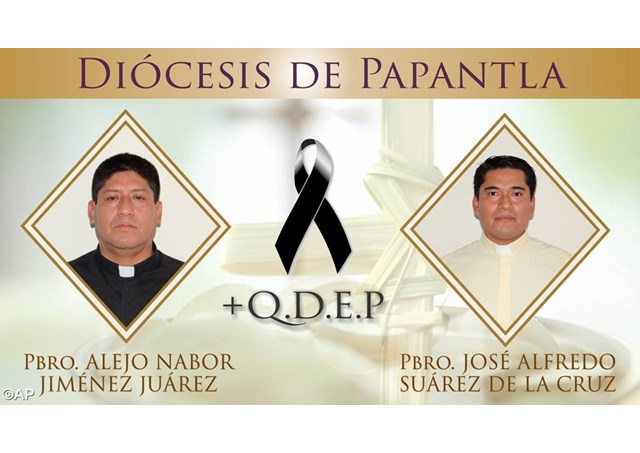 (Vatican Radio) Pope Francis has expressed his sadness for the killing of two Mexican priests and has sent a telegramme of condolences assuring their diocese and families of his prayers.
Father Alejo Nabor Jimenez Juarez  and Father José Alfredo Suarez de la Cruz were abducted from their Church in the State of Veracruz's northern city of Poza Rica on Sunday.  Their bodies, with bullet wounds, were found the following day.
The telegramme, which was sent by Cardinal Secretary of State Pietro Parolin on behalf of the Holy Father, expressed the Pope's profound sadness for the killing of the priests who were respectively the Parish priest and the Vicar of the Church of Our Lady of Fatima in Poza Rica.
The Pope strongly condemned the brutal attacks on the lives and on the dignity of the people involved and urged the clergy and all members of the diocese to continue to pursue their mission despite the difficulties.
He said  he is praying for the eternal rest of the priests, for their families and for the entire parish community.
The telegramme was addressed to Bishop Trinidad Zapata of Papantla.  
Poza Rica and its surrounding territory has been the scene of drug-related gang violence and trafficking for many years. But it's unclear why the Catholic priests were targeted.
Priests have been killed before in Mexico, but many of the killings have occurred in the Pacific coast state of Guerrero. The two murders bring the total number of Catholic priests killed in Mexico since 2012 to 14.