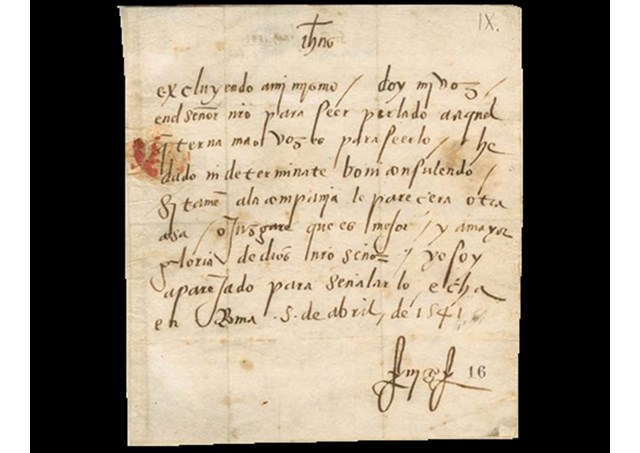 (Vatican Radio) Many people will have heard of the Vatican Secret Archives which houses priceless documents going back centuries, but the Jesuits have their own archive here in Rome which contains records from the 1530's until the present day.
The material takes up two kilometers of shelving and is the archive of the central governance of the Jesuit order, conserving all the major correspondence from Father General to the different Jesuit groupings throughout the world and the correspondence arriving from the different Jesuit leaders back to the house of the Superior General.
Lydia O'Kane spoke to the Director of the Jesuit Archives, Fr Brian MacCuarta SJ to find out more about this treasure trove.
Fr MacCurata says, that "it (the archives) contains materials from all the five continents where Jesuits have been active and continue to be active." He explains that it is very much a working archive and is accessible to the scholarly public. "We have about 400 researchers come to the archive every year, on average every day between 10 and 12 students", and he adds that materials are available up until the year 1939.
So what kind of material can be found in the archives? Fr MacCurata says that documents contained there are in a huge rang of languages including a collection in Chinese which he describes as most interesting.
What can also be found are first-hand accounts of Jesuits who witnessed, conflicts, natural disasters, and military operations in the countries they were based in.
Pope Francis
Just down the road from the archives is the home of one of the Society's most famous members; Pope Francis. Asked what his contribution is to the archives, Fr MacCurata replies, "the Holy Father joined the society at a certain time and as a result he leaves his imprint in our archives…as for all Jesuits the record of various activities becomes part of the body of materials that we have in the archive."