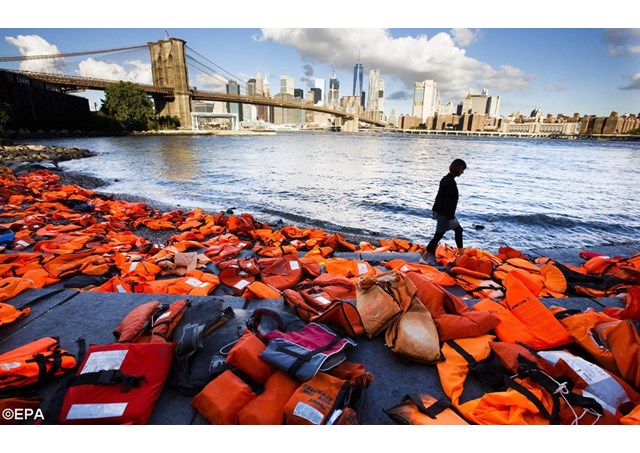 (Vatican Radio) Refugees and migrants are more than statistics, Pope Francis told members of the European Confederation and World Union of Jesuit Alumni and Alumnae; they are no different than our own family and friends.
The Jesuit group had been participating in a conference in Rome this week entitled "Global Migration and Refugee Crisis: Time to Contemplate and Act".
Ann Schneible reports:
In the face of tens of thousands of persons forcibly displaced worldwide, the Pope stressed that it is important to move beyond the statistics, and realize that migrants and refugees "are no different than our own family members and friends."
"Each of them has a name, a face, and a story," the Holy Father said," as well as an inalienable right to live in peace and to aspire to a better future for their sons and daughters."
The Pope challenged those present to be guided by Jesuit founder, St Ignatius of Loyola, in addressing the challenges which refugees face.
"At this place and time in history, there is great need for men and women who hear the cry of the poor and respond with mercy and generosity."
The Holy Father said responses to the refugee crisis should be "through acts of mercy that promote their integration into the European context and beyond."
"Remember that authentic hospitality is a profound gospel value that nurtures love and is our greatest security against hateful acts of terrorism."
Jesuits also have the important role of providing education for refugee children, many of whom grow up without access to schools, Pope Francis said.  
By helping to "transform this educational reality," he said, the conference participants can "build a stronger Europe and a brighter future for refugees."
Finally, the Holy Father urged those present to transform their communities "into places of welcome where all God's children have the opportunity not simply to survive, but to grow, flourish and bear fruit."
Watch a video of the event: