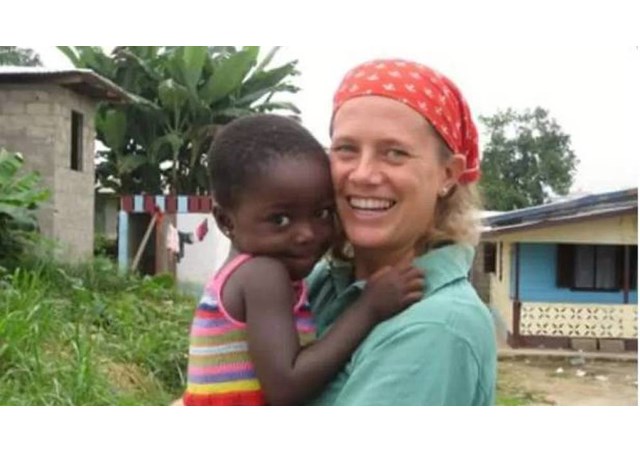 (Vatican Radio) At the conclusion of the Mass in which he canonized Mother Teresa of Calcutta on Sunday, Pope Francis remembered a Spanish missionary sister who was murdered last week in Haiti.
In remarks ahead of the recitation of the Angelus, the Pope spoke in a special way to the many volunteers present, who are in Rome to celebrate the Jubilee for Volunteers and Workers of Mercy. 
In this context the Pope remembered especially those who offer their service in "difficult and risky" situations. 
He recalled Sister Isabel who was killed last week in Haiti.
She was a missionary from Spain who devoted her life to helping the poor of Haiti, and creating opportunities  to give them a better future.  
James Blears reports about a life callously stolen, but a legacy which will live on in the hearts of Haitians.
Typically caring,  Isabelle Sola Matas, was inching down a potholed road, driving a white SUV, speckled with mud, to gingerly accommodate throngs of pedestrians thronging at a crowded intersection of the  Bel Air district in downtown Port au Prince, when gunmen struck.  
They shot her twice at point blank range in the chest.  A Haitian woman who was her passanger was also shot twice in the chest and taken to hospital.   
The gunmen were after her purse, but in murdering Isabelle they robbed  Haiti of a true, pricelsss devoted and caring friend. 
Isabelle Sola Matas who was killed aged 51 was from Barcelona, but she devoted herself body and soul to the Western Hemisphere`s poorest and most needy Nation, for many years.  
She worked as a nurse, helped build houses, created a workship for prosthetic limbs for amputees of Haiti`s 2010 earthquake.  She was also instrumental in helping to build a Vocational School to teach trades, so the poor so could have the dignity of jobs and the realized hope of a real future. 
At the Sacred Heart Church Rev Hans Alexandre lamented: "Isabelle`s loss is immense. In doing this, they didn`t just kill a person. they killed the hopes of so many."