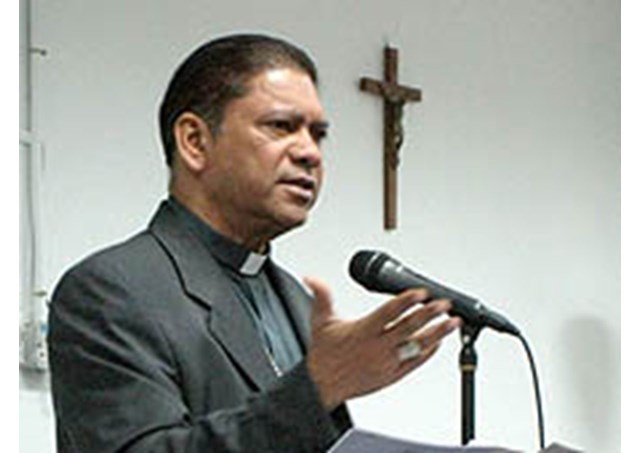 (Vatican Radio)  With Mother Teresa's canonization taking place on Sunday, the Indian Bishop's Conference has called her 'a fully Indian saint', though she was born in Skopje in what became the Former Yugoslav Republic of Macedonia.
Bishop Theodore Mascarenhas, general Secretary of the Indian Bishops' Conference, said in a press conference, "Mother Teresa merged the values of the Gospel with Indian values, devoting herself to the poorest of the poor. And the Indian Prime Minister Narendra Modi said what many Indians think: Mother Teresa is 'our' saint".
Archbishop Felix Machado of Vasai explained to Vatican Radio's Olivier Bonell what the bishops meant when they called her 'a fully Indian saint'.
Listen to the interview:
Archbishop Machado said, "She is truly an Indian saint because Mother Teresa came from elsewhere to India, but once she came to India, she made India her country, in her heart."
He explained that she became Indian herself through her love for the poor of India.
"Mother Teresa spent her life and with great pride as an Indian. She spent her life for every poor [person], for every Indian. She made the culture of India her own."
"She choose the sari as her official religious habit; that was a sign. She went in for something that was so much part of the life-culture of the people in Bengal. And she learned the Bengali language, and her gestures were always those of the Indian people."
Archbishop Machado said her inculturation in India was a reflection of the Incarnation of Jesus Christ.
"She became incarnate, completely incarnated, in the soil of India. And that is why her sainthood for us bishops is the sainthood of a true Indian saint."