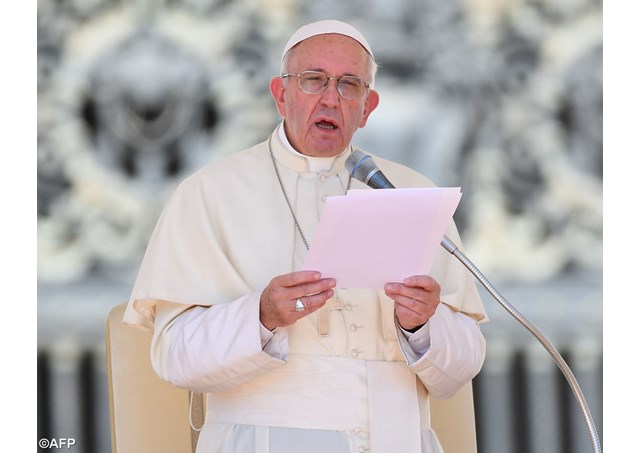 (Vatican Radio) Pope Francis on Wednesday once again appealed for peace in Ukraine, urging all parties in the conflict, as well as international bodies, to "strengthen the initiatives to resolve the conflict, release the hostages, and respond to the humanitarian emergency."
The Holy Father assured Ukrainians of his continued prayers for peace.
The appeal comes on Ukraine's Independence Day, this year marking the 25th anniversary of independence from the former Soviet Union.
The full text of the Pope's appeal for Ukraine.
"In these last weeks, the international Observers have expressed concern for the worsening situation in eastern Ukraine. Today, as that dear Nation celebrates its national holiday – which this year coincides with the 25th anniversary of independence – I assure them of my prayer for peace and I renew my appeal to all the parties involved and to the international bodies that they might strengthen the initiatives to resolve the conflict, release the hostages, and respond to the humanitarian emergency."