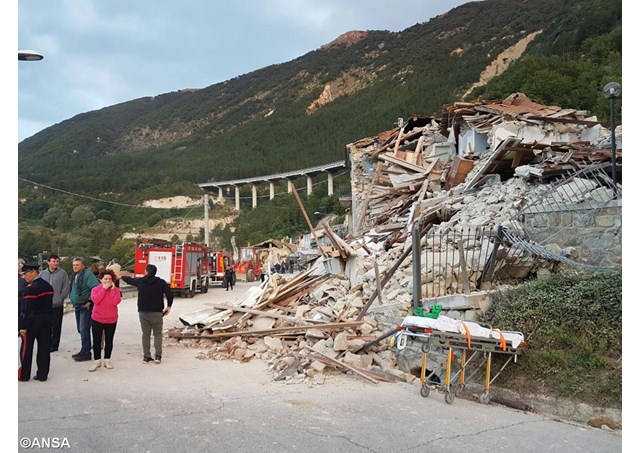 (Vatican Radio) Residents in central Italy awoke this Wednesday morning to the tremors of a magnitude 6.1 earthquake which struck just after 3.30 am local time.
Listen to Lydia O'Kane's report
As daylight dawned, the damage that had be wrought by the quake in parts of the regions of Lazio and Umbria was clearly visible. Television images showed collapsed buildings and sizable debris littering the streets.
The worst hit towns were Amatrice, and Accumoli, with the epicenter in Norcia. Shocks were also felt 170 kilometers away in Rome.
A number of people are known to have died in the quake and there are residents reportedly trapped under rubble.
An emotional Mayor of Accumoli, Stefano Petrucci told Italy's RAI Television that he knew of one family that was trapped. "There is at least one victim", he said, "and a family of four – two children and their parents – are trapped under the rubble and are not showing signs of life."
The mayor of the small town of Amatrice also reported extensive damage, saying "half the town is gone."
Italian Prime Minister Matteo Renzi tweeted this morning that "that heavy equipment was on its way."  Meanwhile, the Italian fire department said they were sending helicopters to assess the damage.
In 2009, a 6.3-magnitude earthquake struck L'Aquila in central Italy, killing more than 300 people.