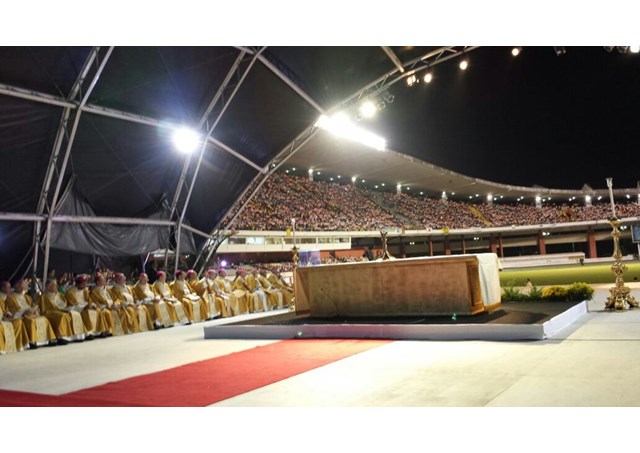 (Vatican Radio) Pope Francis has expressed his love for the people of the Amazon region in a message to the XVII National Eucharistic Congress of Brazil, taking place this weekend in Belém.
Reflection on the call of Jesus Christ to preach the Gospel, and to baptize, Pope Francis said "while we strive to promote the new evangelization throughout the land, we should remember events in the past connected to the preaching of the Gospel: In them we can contemplate the grace of God, Who is always rich in mercy, and calls all men to salvation in Christ."
In his message, the Holy Father mentioned his love for the church leaders from the Amazon, and every part of Brazil.
"In confirming the faith of the people, transmitting catechesis, reminding them to practice prayer and the exercise of charity in everyday life; you will give special emphasis to the domestic church, which is the family, within which are born and educated the future generations of Christians and missionaries."
The Pope's message was delivered by his special envoy to the event, Cardinal Cláudio Hummes, OFM.