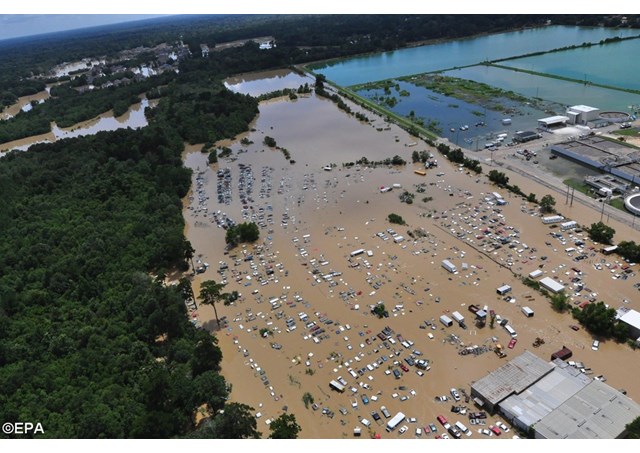 (Vatican Radio)  With thousands of people across Louisiana displaced by catastrophic flooding, the Catholic Church is among those mobilizing to help those who urgently require shelter and other assistance. More than 40,000 thousand homes were damaged by the flood waters in Louisiana that have claimed at least 13 lives and experts say the U.S. state could be looking at its biggest housing emergency since the aftermath of Hurricane Katrina a decade ago. 
One of the worst-hit areas was in and around the state capital, Baton Rouge. Susy Hodges spoke to Bishop Robert Muench of Baton Rouge to find out more details.
Listen to the interview with Bishop Robert Muench of Baton Rouge: 

Describing the flooding as "a life-changing event", Bishop Muench said despite this "enormous" disaster, the spirit of the local people is "resilient" and "amazingly good – even those who have lost everything."
He described how all the different Christian denominations are working together to help the displaced by providing shelter and distributing other essentials and also praised the work of volunteers in boats who "went out and saved a lot of lives." He said people are rallying around and "coming together" in the wake of this disaster to help those in need and called it "very inspiring."
Bishop Muench has seen with his own eyes some of the worst damage, saying in many cases the flood waters reached the roofs of houses causing enormous damage inside and will have a long-term impact on peoples' lives.
"It turns your life upside down and it's extremely disruptive," he said.
Bishop Muench has spent most of his life in Lousiana and seen other floods there but in his view, these latest floods were "of historic proportions, both in terms of how many people are affected and the damage they have done."
"The extent and the scope (of the floods) is enormous and the effect is massive," he said, noting that most of the 5,500 square miles (14,200  square kilometres) of his diocese was affected by the floodwaters.