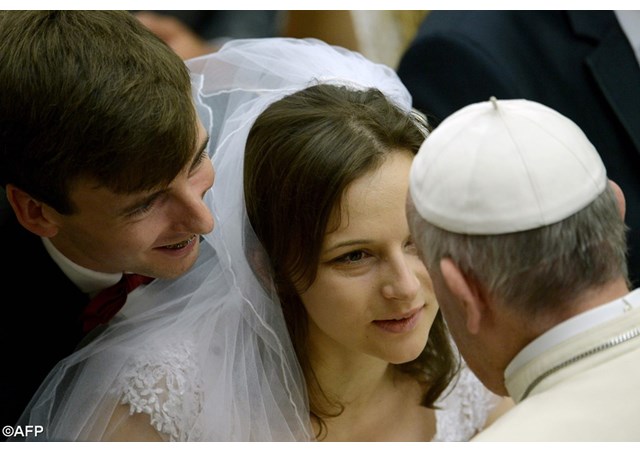 (Vatican Radio) On Wednesday, the Vatican released a motu proprio by Pope Francis which officially establishes the new dicastery on the Laity, Family, and Life.
Listen to Ann Schneible's report.
"For many centuries, the Church, a caring mother, has had care and respect for the laity, the family, and life, manifesting the love of the merciful Savior for humanity," reads the new document, which was signed August 15.
"Our thoughts turn to the laity, the family, and life, to whom we wish to offer support and help, because they are active witness to the Gospel in our time and an expression of the goodness of the Redeemer."
The new Vatican department will take on the duties of the current Pontifical Council for the Laity and the Pontifical Council for the Family.
The Laity, Family, and Life dicastery will take effect on Sept. 1. At that point, the Pontifical Councils for the Laity and the Family will cease.
Bishop Kevin Joseph Farrell, who until now has served as the bishop of Dallas, Texas, has been appointed as the first prefect of the new dicastery.
He is the brother of Bishop Brian Farrell, secretary for the Pontifical Council for Promoting Christian Unity.