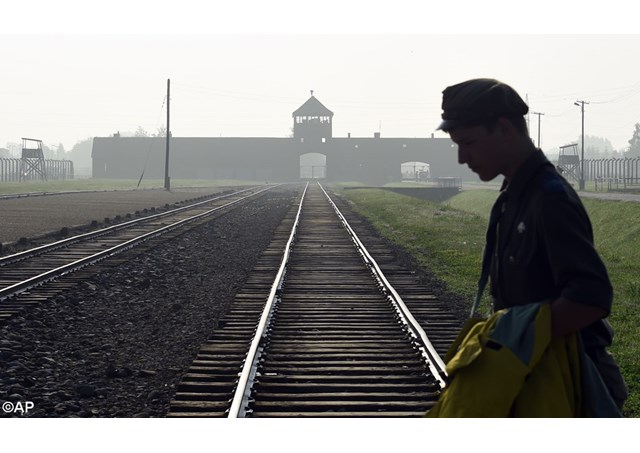 (Vatican Radio) Poland's government has approved a new bill that foresees prison terms of up to three years for anyone who uses phrases like "Polish death camps" to refer to Auschwitz and other camps that Nazi Germany operated in occupied Poland during World War II. The bill follows years of debates on the issue.
The bill aims to deal with a problem the Polish government has faced for years: foreign media outlets - and even U.S. President Barack Obama - referring to the Nazi camps as "Polish."

In a statement, the Justice Ministry said the Cabinet of Prime Minister Beata Szydlo approved the legislation during a weekly session on Tuesday. It is expected to pass easily in the parliament, where the right-wing ruling Law and Justice party enjoys a majority.

Poles fear that as the war grows more distant younger generations across the world will incorrectly assume that Poles had a role in running Auschwitz, Treblinka and other German-run Nazi death camps.

It's seen as a bitter association for a nation that was occupied and subjected to brutality that left some 5.5 million Polish
citizens dead during the war, including about 3 million Jews and 2.5 million non-Jews.

OBAMA TARGETED?

The legislation  had been under discussion for many months. It originally foresaw a prison term of up to five years, but the version approved Tuesday is milder. It says up to three years will be reserved for those who intentionally slander Poland's good name by using terms like "Polish death camps" or "Polish concentration camps." Those who use such language unintentionally would face lesser punishments, including fines.

That could have included U.S. President Obama who used the term when he posthumously awarded the Medal of Freedom to Polish World War Two hero Jan Karski for risking his life alerting allies of mass killings of Jews. "Before one trip across enemy lines, resistance fighters told him that Jews were being murdered on a massive scale, and smuggled him [Jan Karski] into the Warsaw Ghetto and a Polish death camp to see for himself," Obama said at the time.

"Jan took that information to President Franklin Roosevelt, giving one of the first accounts of the Holocaust and imploring to the
world to take action," he added.

The White House said President Obama "misspoke" when he referred to a "Polish death camp" while honoring the Polish war hero, and that he was referring to "Nazi death camps in Poland."

'UNJUST WORDS'

Then Polish Prime Minister Donald Tusk reacted angrily saying: "Regarding the statement we expect the United States to engage in Polish efforts that will eliminate once and for all those false and unjust words."

Poland hopes the new legislation will make it clear that it was occupied by Nazi-Germany and that the nation did not voluntarily participate in the murder of millions of Jewish people and others the Nazi's didn't like.

It remains unclear how the law could be enforced abroad.

Critics point out that at least some Poles were involved in separate massacres against Jewish people, and the government is under pressure to acknowledge those incidents as well.
Listen to Stefan Bos' report: