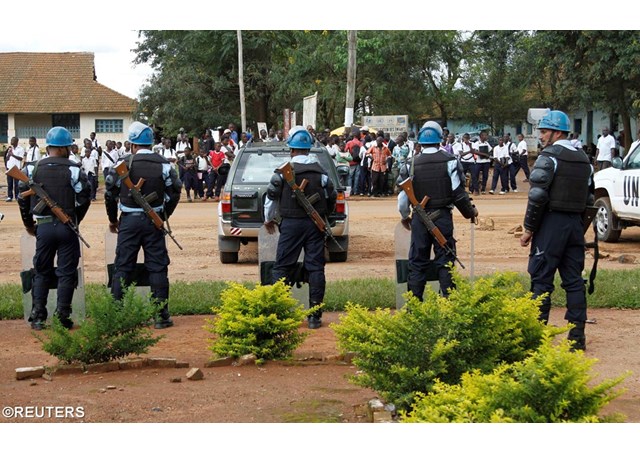 (Vatican Radio) Pope Francis turned his attention to the North Kivu province of the Democratic Republic of Congo on Monday during his Angelus for the Solemnity of the Assumption.
The eastern province has long been plagued by violence – often spilling over from conflicts in neighboring countries – and this weekend, another massacre killing at least 40 people.
"To the Queen of Peace, whom we contemplate today in heavenly glory, I want to entrust once again the anxieties and the sorrows of the people in many parts of the world are the innocent victims of persistent conflicts" – Pope Francis said.
"My thoughts go to the people of North Kivu, in the Democratic Republic of Congo, who have been recently hit with fresh massacres," – the Holy Father continued  – "which have for some time been perpetrated in shameful silence, without attracting even as much as our attention. Unfortunately, they are part of the too many innocent people who have no weight on world opinion."
"May Mary obtain for all people sentiments of compassion and understanding and the desire for peace and harmony!"