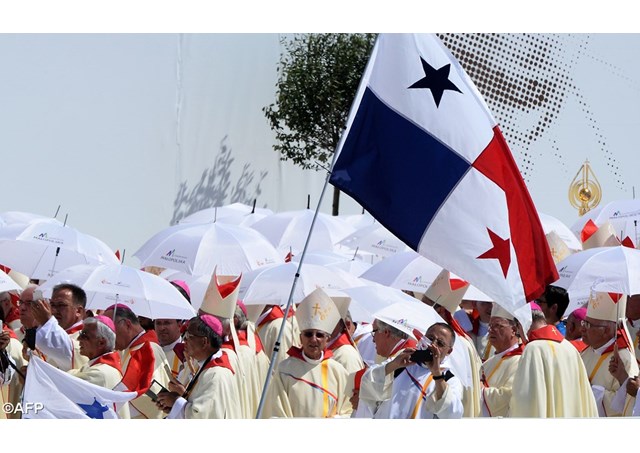 (Vatican Radio) The Archbishop of Panama, José Domingo Ulloa Mendieta, has welcomed with great enthusiasm the news that his archdiocese will host the 2019 edition of World Youth Day, and has already extended an invitation to youthful pilgrims from all around the world.
"I assure you that Panama has been blessed by Pope Francis," he said. "From among the littlest, [Pope Francis] has chosen us to host the next [World] Youth Day 2019," he said.
The Archbishop of Panama made the remarks and issued his invitation in a video released shortly after Pope Francis made the official announcement, at the end of the closing Mass of the 2016 World Youth Day celebrations in Krakow, Poland.