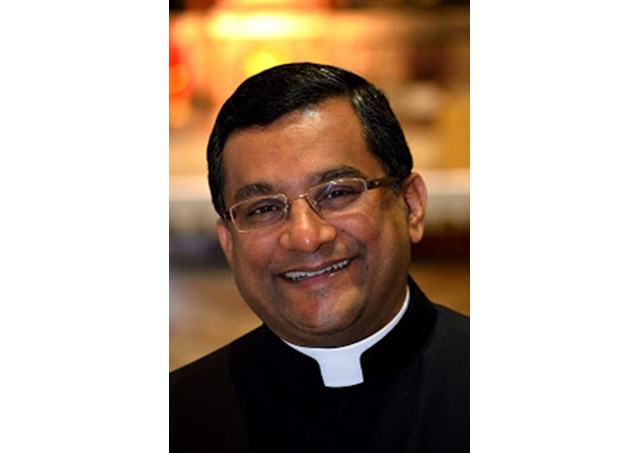 (Vatican Radio) The Holy Father has appointed Mons. Stephen Chirappanath, of the clergy of the eparchy of Irinjalakuda, as the Apostolic Visitor for the Syro-Malabar faithful living in Europe, elevating him to the episcopate and assigning him the Titular see of Slebte.
Msgr. Stephen Chirappanath was born December 26, 1961 at Puthenchira. After his philosophical and theological studies at St. Thomas Apostolic Seminary, Vadavathoor, he obtained a doctorate in moral theology at the Alphonsian Academy in Rome. He speaks Malayalam, English, Italian and German.
He was ordained a priest on December 26, 1987 and has also held the following positions: Priest in Padua Nagar; Tribunal ; Director of the Centers for Drug Rehabilitation; Rector of St. Paul's Minor Seminary, Irinjalakuda; Professor, and then Vice Rector of St. Thomas Apostolic Seminary in Vadavathoor. Since 2011 he is the procurator to the Major Archbishop in Rome and the coordinator for the Syro Malabar faithful in Italy, offices which he will continue to hold.
In recent decades, the emigration of Indians in the West has been growing significantly. Now there are Syro Malabar communities in different European countries: Italy, Austria, Denmark, France, Germany and Switzerland, as well as Ireland. The number of faithful varies from 11,125 in Italy to 7768 in Ireland, and only 30 in Denmark, with a total of about 30,000. There are 20 centers for the Celebration of 'Qurbana' (Liturgical Service) in Italy, 16 in Ireland, 10 in Austria and less in other countries, with about 35 priests. The Apostolic Visitor has the duty to visit the faithful of his Church living in Europe, interacting with the Ordinaries of the place to which they are entrusted, referring to the Apostolic See about their pastoral care.