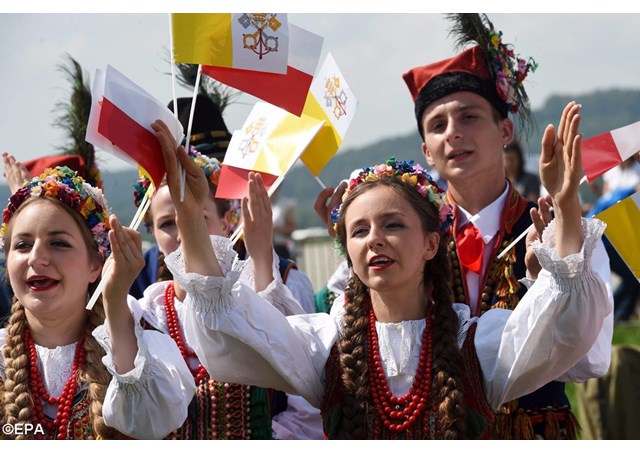 (Vatican Radio)  Pope Francis has arrived in Poland at the start of his 15th pastoral visit abroad. During his 5-day visit the Pope will attend the World Youth Day celebrations taking place in the southern city of Krakow and also visit the former Nazi concentration camp of Auschwitz-Birkenau. 
The Alitalia Airbus A321 on which he is travelling touched down at Krakow airport just before 16 hours local time on Wednesday.
He was accompanied on board the plane by a Pontifical Delegation and some 70 members of the press.
Before setting off for the airport in Rome, a group of young refugees of different nationalities, nine boys and six girls, gathered at his residence in the Vatican to say goodbye and wish him a good journey.
Other highlights of the Pope's visit to Poland include the celebration of Holy Mass at the nation's holiest shrine at Jasna Gora, a prayer at the Shrine of Divine Mercy and the celebration of Mass together with the young people from across the world who have travelled to Krakow for the 31st World Youth Day .     
Pope Francis is due to return to the Vatican on Sunday, July 31.