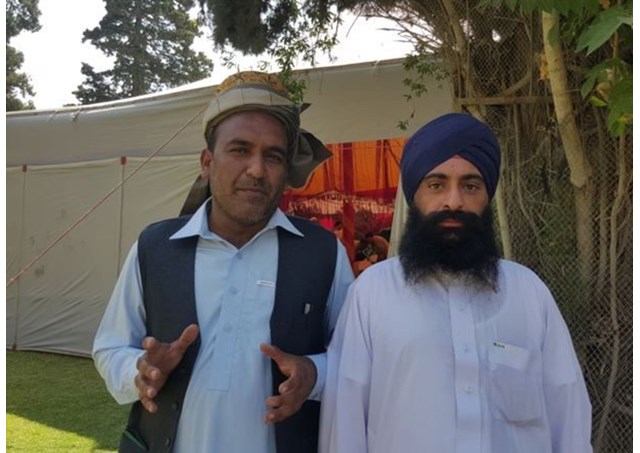 For the first time in the history of Pakistan, Pakistani authorities have recognised two members of religious minorities, a Sikh and a Christian, as tribal leaders in the Federally Administered Tribal Areas (FATA).  This will allow members of the two minority groups, about 30,000 people, to press for their social, educational, and health rights.
Wilson Wazir Masih, a Christian and Gormeet Singh, a Sikh, both are now 'malik, a Pashto term that means 'tribal elder'.   This entitles them to a government salary, but above it allows them to participate in the jirga (local councils) to settle disputes or hear petition brought to the authorities. Local and federal government officials are required to consult them.  This is the first time that such a privilege is granted to members of the Christian and Sikh minorities.
FATA is located in north-western Pakistan, on the border with Afghanistan. Most of its 10 million residents are ethnic Pashtun.  For years, it has been fertile recruiting ground for the Taliban, who have applied repressive measures on residents like religious tithes.  The presence of Islamic militants has forced thousands of people to flee and seek refuge in other parts of Pakistan.
Masih said that he hopes the new measures will change his community's circumstances for good.  "Our people have now become part of the society's fabric in FATA," Masih said.  "We will now get all the jobs reserved for minorities in FATA, and our children can be admitted to colleges, universities, and other professional institutions."
Because of this recognition, Sikh and Christian communities will be considered legal residents within the region, and members will be able to apply for scholarships, jobs, services, and assert their rights."We can now get drinking water, schools, and other amenities for our communities," Singh added.  (Source: AsiaNews)