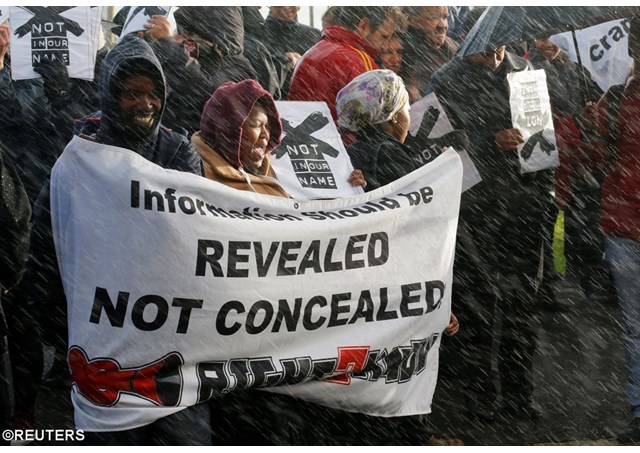 (Vatican Radio) South Africa's bishops have called on the country's parliament to intervene in a censorship crisis regarding the reporting of violent protests ahead of elections next month.
Bishop Abel Gabuza, head of the Justice and Peace Commission of the Southern African Catholic Bishops Conference, has urged the parliament's communications committee to urgently reconvene to discuss the crisis.
South Africa's parliament is currently in recess until after the local government elections, due to be held on August 3rd. But Bishop Gabuza is urging its communications committee to meet and discuss the crisis engulfing the South African Broadcasting Corporation, or SABC.
In a statement, published on Wednesday, the bishop says "through its editorial policy and subsequent crisis, an impression has been created that the SABC is failing to report fully and objectively on events that have the capacity to diminish the holding of free and fair elections".
Bishop Gabuza says people will not trust the outcome of the elections if the censorship dispute is not resolved. He insists that it's a matter of urgency to restore public confidence in the SABC, which owns three TV channels and eighteen radio stations.
The bishops' call comes amid growing accusations of government interference and censorship at the highest levels of the public broadcasting network. In the last few months, free press activists have harshly criticized the SABC for what they see as an intensifying bias in favor of the governing African National Congress party ahead of the hotly contested local elections.
In particular the SABC's Chief Operating Officer has been criticised for banning coverage of the sometimes violent protests that have erupted in recent months. Just two weeks ago, the bishops issued another statement warning about rising levels of electoral violence, adding that the country's leaders have not been "visible and loud enough in their condemnation of the recent factional violence and political assassinations."