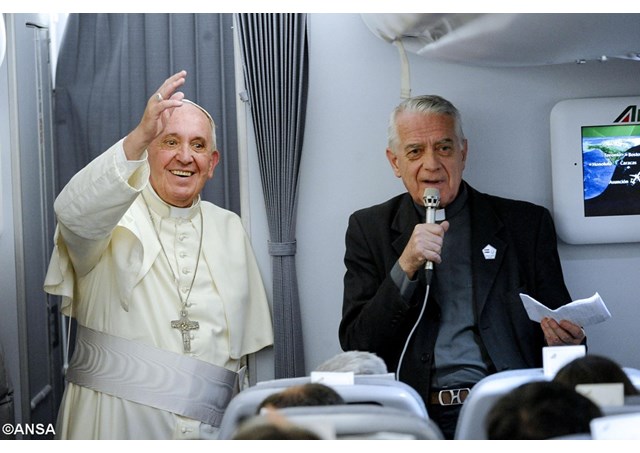 (Vatican Radio)  Fr. Federico Lombardi sj is stepping down after ten years as Director of the Holy See's Press Office. Fr. Lombardi, who also served as Director of Programs and later, Director General of Vatican Radio from1991 to February 2016, will be replaced by 56 year old American journalist Greg Burke, currently Vice Director of the Vatican Press Office.  Fr. Lombardi, who turns 74 in August, was also Director General of Vatican television (CTV) from November 2005- January 2013.
40 year old Spanish journalist from Madrid, Paloma García Ovejero will be the first woman to hold the position of the Press Office's Vice Director when she takes over from Burke.
Prior to his appointment to the Press Office's number two position in December 2015, Burke was Fox News' Rome correspondent for fifteen years before he was called to the Holy See's Secretariat of State in 2012 as Communications Advisor.  The St. Louis native also worked with the news services United Press International and Reuters; and the weeklies, "Metropolitan" and "National Catholic Register."  He also collaborated with Time Magazine as Rome correspondent.  The Opus Dei numerary will take up his new post, together with García, on 1 August.
Since 1998, García has been a journalist, host and Chief Editor for Cadena Cope, Radio Española. Since 2012 she has been the Rome and Vatican correspondent for various television and news services. She speaks Spanish, English, Italian and Chinese.