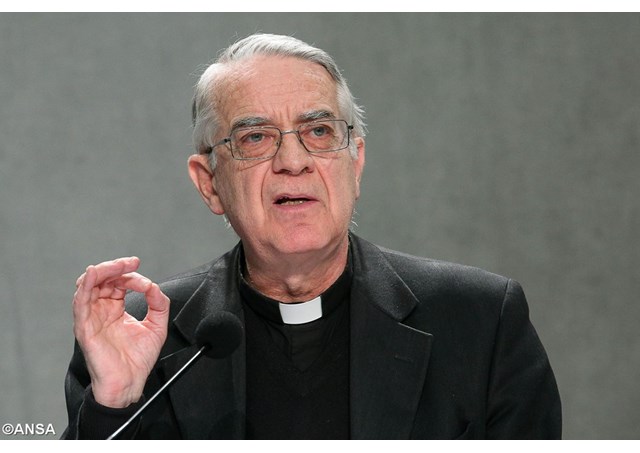 (Vatican Radio) Father Federico Lombardi, Director of the Vatican Press Office, briefed journalists after the reading of the verdicts in the so-called 'Vatileaks 2' trial.
Father Lombardi explained that the trial had to take place because a Law was promulgated in 2013 specifically to contrast the illegal leaking of documents and information.
The proceedings, he continued, had to go ahead in order to give tangible evidence of the firm decision within the Holy See to put an end to all tensions and controversial discussions surrounding internal Vatican matters that too often – in recent times - have stemmed from the leaking of confidential information to the media and have resulted in ambiguous and negative contexts. 
"To be able to understand and evaluate the diverse aspects of this situation", the right thing to do – Lombardi said - was to courageously tackle the issue and understand which was the effective responsibility of the journalists notwithstanding predictable polemical comments regarding press freedom issues.
Father Lombardi said the trial was conducted by competent Lawyers and Judges within the full respect of Laws and procedures and in full (and public) transparency.
The verdict – he concluded – was formulated by the Judges taking part in the formation of the Court in full autonomy, with an attitude of justice and clemency.