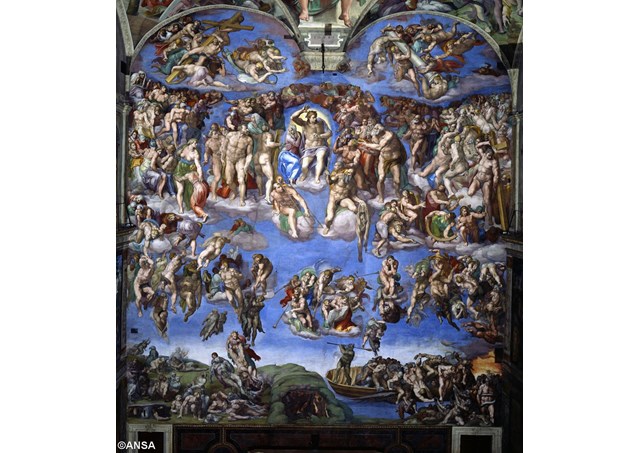 (Vatican Radio)  On Wednesday Pope Francis presides at a Mass in St Peter's Basilica to mark the feast of the Apostles Peter and Paul, patron saints of the city of Rome. During the Mass the Pope will also bless the distinctive pallium, or woolen band which is placed around the shoulders of all the new Metropolitan Archbishops who've been appointed over the past year.
The feast day of Saints Peter and Paul is also an important ecumenical occasion as an Orthodox delegation representing the Ecumenical Patriarchate in Istanbul travels to Rome to take part in the celebration.
In recent years, the Mass for this feast day has also been enriched by the participation of choirs from other Christian Churches singing together with the Vatican's own Sistine Chapel Choir. This year, a Lutheran choir from Germany and an Anglican choir from Oxford will be performing at the Mass and at a concert inside the Sistine Chapel itself on Tuesday evening.
To find out more about these musical ecumenical endeavours, Philippa Hitchen spoke to Mark Spyropoulos, the first Englishman to sing full time with the Sistine Chapel Choir.
Listen to the full interview:
Mark says it's the first time that two choirs from other Churches will be singing together with their hosts for the Solemnity of Saints Peter and Paul. They are the Anglican choir of New College, Oxford, and the Lutheran Windsbacher Knabenchor from Dresden who are coming to the Vatican for the first time. 
Mark describes the arts and music in particular as "an extremely useful tool for ecumenism" because it is "us at our very best". Invariably when we sing, he says, we can encourage empathy in others so it represents a way of reaching beyond words.
The Sistine Chapel Choir has always been here in the Vatican to sing for the pope, he notes, but now the Pope is "telling us to go out and spread our message" through our music....
Mark talks about a recent concert that the choir performed in Wittenburg, in Germany, in the church where Martin Luther preached during the beginnings of the Reformation 500 years ago. He describes it as an extremely moving encounter, with many members of the audience in tears as they prayed the Our Father together at the end of the concert...