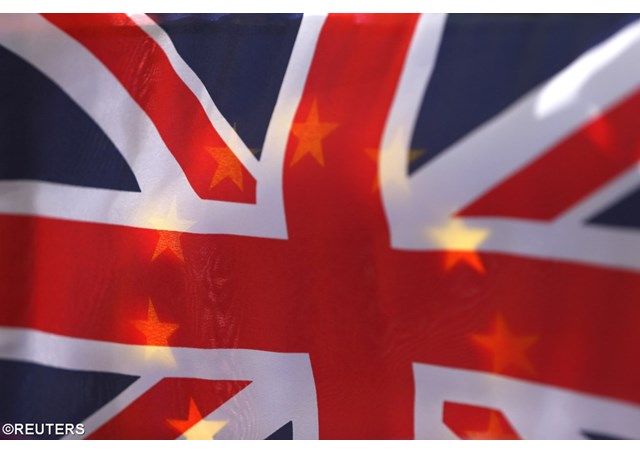 (Vatican Radio) In a dramatic turn of events, Britain has voted to leave the European Union. Official results show that roughly 52 percent of Britons chose to leave the EU in Thursday's referendum with just over 48 percent voting to remain. European shares have fallen as has the British pound.
Listen to Stefan Bos' report:


With the vote, Britain entered uncharted waters early Friday. Britain's largest newspaper The Sun carried a massive headline saying "See EU Later!" and The Daily Mail newspaper shouted: "We're Out". After 43 years, it added, the UK is "freed from the EU shackles".

As the first results came in, people at the Leave Camp were celebrating. "Dare to dream that the dawn is breaking on an independent United Kingdom," said Nigel Farage, leader of the eurosceptic UK Independence Party.

"This will be a victory for real people, a victory for ordinary people, a victory for decent people ... Let June 23 go down in our history as our independence day."

Yet those who campaigned to remain fear the decision will shatter the stability of Europe's continental unity forged after World War II in hopes of making future conflicts impossible.

EAST EUROPE CONCERNED

And in Eastern Europe political leaders woke up in a state of shock. Even Hungary's Prime Minister Viktor Orbán one of Europe's most eurosceptic leaders, had bought advertisement space in major British newspapers saying Hungary was proud to remain with Britain in the EU.    

However in comments published by Hungarian media he also said that the EU should undergo an identity change and learn from millions of people.        

Robert Fico, the prime minister of Slovakia which takes over the rotating EU presidency on July 1 said following the vote that Europe will never be the same. Slovakia and other East European countries fear it will also impact billions of euros in subsidies they receive as well as the social rights of the many Eastern European workers in Britain.

In Western Europe, Germany, Europe's largest economy, also expressed concern with chancellor Angela Merkel warning that Britain would be seen as an outsider by the rest of the EU.

LONG NEGOTIATIONS

Analysts say Britain's decision raises the likelihood of years of negotiations over trade, business and political links with what will become a 27-nation bloc. In essence the vote marks the start - rather than the end - of a process that could take decades to unwind.

Immediately after the news, the pound suffered one of its biggest one-day falls ever, plummeting more than 10 percent in six hours, from about $1.50 to below $1.35.

Traders are concerned that severing ties with the single market will hurt the British economy and undermine London's position as a global financial center.