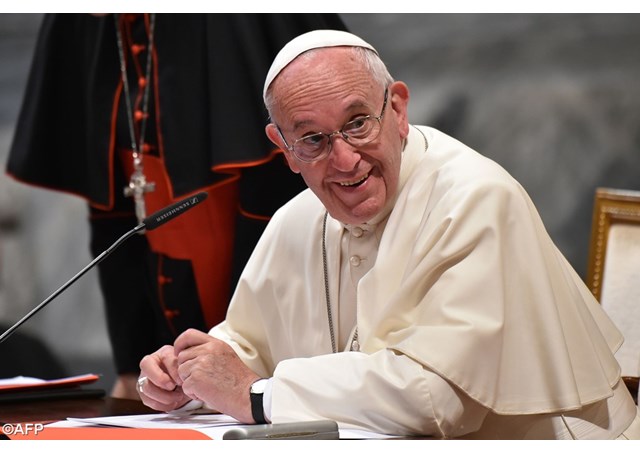 (Vatican Radio) Pope Francis on Thursday inaugurated the annual Ecclesial Convention of the Diocese of Rome, dedicated this year to the theme of the family.
 
Present with the Bishop of Rome, at his Basilica - St. John Lateran -  many Catholic families as well as the Cardinal Vicar Agostino Vallini and a high percentage of the over 350 parish priests of Rome.
At the heart of the Pope's address for the occasion, the Apostolic Exhortation "Amoris Laetitia" – "The Joy of Love".
The Convention will continue until Friday  with a series of thematic workshops on dedicated to love between adolescents,preparation for marriage,  the love of spouses, fidelity, the joy of giving life, family and brotherhood.
The conclusions of the Convention will be published together with the pastoral guidelines for the year on 17 September.