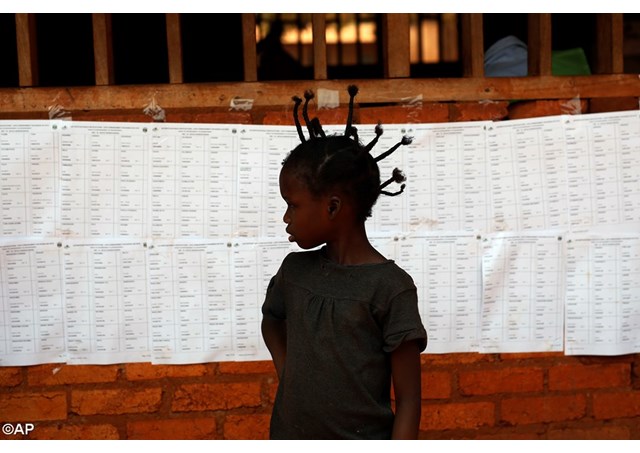 The African continent today commemorates the Day of the African Child under the theme, "Conflict and Crisis in Africa: Protecting all Children's Rights."
Through the African Committee of Experts on the Rights and Welfare of the Child (ACERWC), the African Union (AU) commissioned a continental study on the impact of armed conflict on children in Africa as part of efforts to elevate the child protection agenda in conflict situations. As a result, the AU has chosen this year's theme as a means to promote the preservation of life and well-being of the African children.
In all conflicts, children are the most vulnerable segment of the civilian population and are negatively affected in various ways. Commemorating the Day of the African Child focuses the spotlight on children's rights and reminds the continent's governments that this is an area that needs attention. 
The background to 16 June as the Day of the African Child lies in the 1976 Soweto Uprising and Massacre. On this day, a protest by students in South Africa against apartheid–inspired education resulted in the public shooting of unarmed young protesters by the apartheid police in South Africa.
This year the AU  is encouraging African countries to ratify and domesticate international human rights instruments for the protection of children's rights and to establish national monitoring and reporting systems that will oversee the enforcement of state laws and military codes of justice. This is particularly the case concerning children who are victims of the Six Grave Violations.
To advance the goal of protecting children during armed conflict and ending the impunity of perpetrators, the United Nations Security Council has identified six categories of violations – the so-called six grave violations. They serve as the basis to gather evidence on violations and include:
Killing and maiming of children;
Recruitment or use of children as soldiers;
Sexual violence against children;
Attacks against schools or hospitals;
Denial of humanitarian access for children;
The abduction of children.
The Day of the African Child further presents an opportunity for nations to consolidate their efforts in addressing obstacles faced in realising the rights of children.
(Email: engafrica@vatiradio.va)