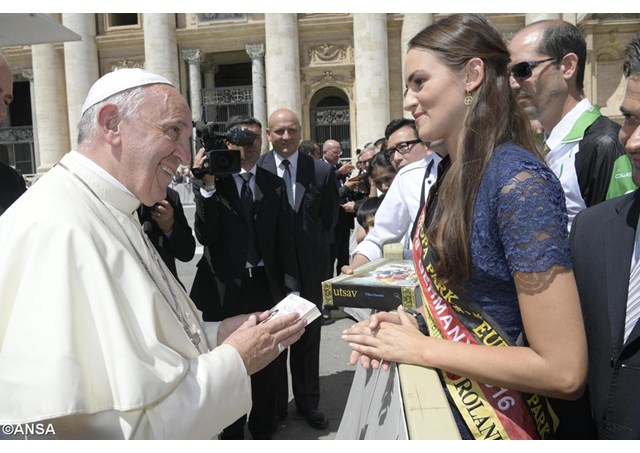 (Vatican Radio) Pope Francis met several people following his weekly General Audience in St. Peter's Square, including 26 year-old Lena Bröder – Miss Germany 2016 – who also happens to be a teacher of religion and home economics in Germany's school system.
Bröder is also the author of a volume, Das Schöne in mir - Mit Glaube zum Erfolg – "The Beautiful in me: with faith to success" – due on bookshelves in Germany later this month.
German wire service reports quote Bröder as calling the meeting with Pope Francis, "moving," and as saying that she told the Holy Father she would have him in her prayers.