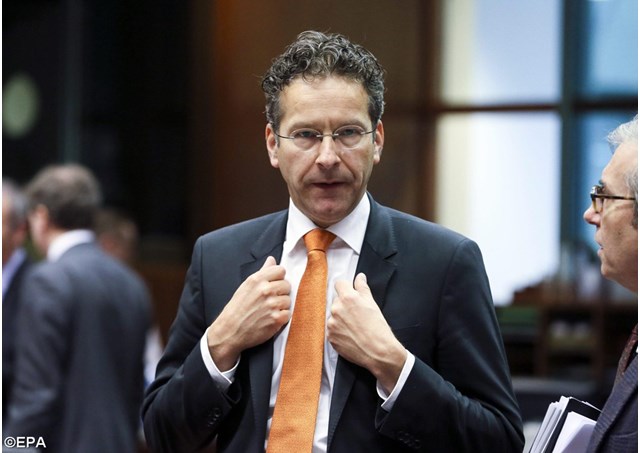 (Vatican Radio) The head of the group of 19 European nations using the euro currency says the European Union's executive Commission appears to favor bigger member states in applying the bloc's budget laws, while smaller nations are treated more harshly. 
Eurogroup chairman Jeroen Dijsselbloem told EU lawmakers Tuesday that European Union finance ministers are worried. 
Listen to the report by Stefan Bos:
Dijsselbloem, who is also the Dutch finance minister, said he and his colleagues have the impression that the European Commission, the EU's executive, shows less flexibility towards smaller member states than towards bigger nations using the euro when imposing strict single currency rules. 
"The role of the Commission is crucial. If member states feel that the Commission's decisions are very hard to understand 
and very hard to predict and are not objective, [that they] are perhaps distinguishing between small member states and large member states, that is a very big worry," Dijsselbloem told parliamentarians.   
He also referred to European Commission President Jean-Claude Juncker who said last month that France was allowed flexibility on the rules known as the Stability and Growth Pact "because it is France."
Dijsselbloem said that comment "feeds into a concern that particularly small member states have, that large member states get different treatment". The official suggested that this could harm the confidence among EU nations. 
BUDGET RULES
Disregard for EU budget rules, which set a ceiling for budget deficits at 3 percent of Gross Domestic Product and for debt at 60 percent of GDP, was one of the factors behind a debt crisis that threatened the unity of the eurozone.
However France faces economic challenges, amid terror and massive strikes over the government's labour reforms, which have overshadowed the Euro 2016 football championships.  
The latest eurozone tensions was expected to be closely watched in Britain, which is not a member of the zone yet and is even holding a referendum on whether to leave the European Union. 
Britain's largest newspaper, The Sun, has now endorsed the "Leave" camp with a huge headline, "BeLEAVE in Britain". Opinion polls suggest it could go either way on June 23.