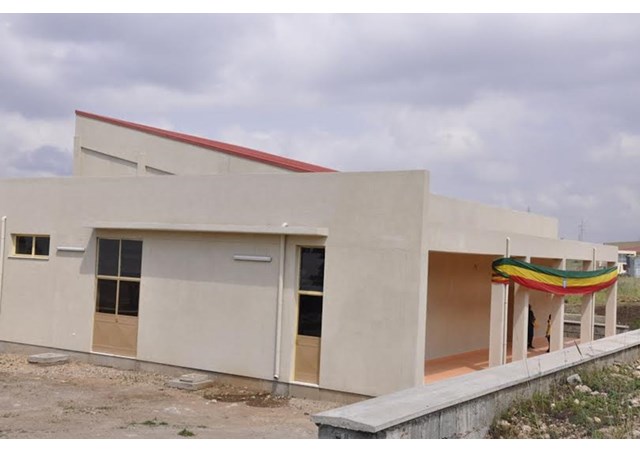 The Ethiopian Catholic University of Saint Thomas Aquinas (ECUSTA) is constructing a university campus on a 600,000 sq.m land in Addis Ababa. The University will initially accommodate science faculties such as medicine and different fields of engineering in accordance with the national developmental goals of the Ethiopia.
Cardinal Berhaneyesus, C.M., the Metropolitan Archbishop of Addis Ababa and Chancellor of ECUSTA recently blessed the completed buildings at the construction site. The Cardinal recalled the role played by the Catholic Church in Ethiopia in founding the first universities and in contributing to the growth of modern education.
"The Addis Ababa University and the Holy Family University in Asmara were the first steps taken towards accessing higher education locally, and they were both founded by the Catholic Church, we have been providing quality education to our society for years and now through ECUSTA we will continue to provide the service of quality education to our people," he said.
Cardinal Berhaneyesus stressed that the success of ECUSTA would depend on the quality of its teaching staff and competitive students. He said that the Church is already preparing for the task while construction is going on.
 "We have many schools throughout the country who are giving primary and secondary education and the students are well prepared to attend tertiary education in a high standard university such as ECUSTA, moreover, we are also preparing local professors who are now at different institutions studying for their doctoral degrees," Cardinal Berhaneyesus informed the gathering in attendance.
Fr. Tekle Meconnen, President of ECUSTA for his part said that the university was planning to begin accepting students in the new campus in the field of Prenatal Medicine starting February 2017. According to Fr. Tekle the construction of the ECUSTA campus will be completed in different phases while the learning-teaching process is going on. ECUSTA plans to begin with 5000 students per year and increase the number as they go on.
ECUSTA is founded by the Catholic Bishops Conference of Ethiopia following the request of the late Ethiopian Prime Minister, Meles Zenawi to Pope Saint John Paul II, to establish a Catholic University in Ethiopia.
Currently, ECUSTA is offering courses in Laboratory Science, Social Work and IT at two different campuses
(Makeda Yohannes, Ethiopian Catholic Secretariat)
Email: engafrica@vatiradio.va