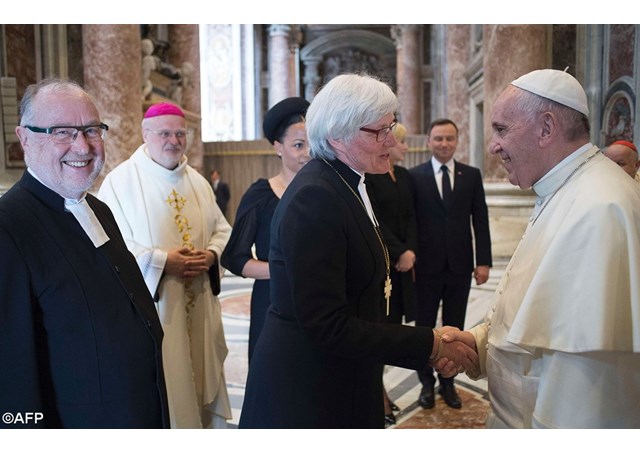 (Vatican Radio) Pope Francis met with delegations from Sweden and Poland on Sunday morning, ahead of the Mass at which the Holy Father canonized one new saint from each country: Stanislaus of Jesus and Mary Papczyński, and Mary Elizabeth Hesselblad.
Poland's President Andrzej Duda led his country's delegation, accompanied by his wife, Agata Kornhauser-Duda. The Swedish delegation was headed by the country's Culture Minister, Alice Bah Kuhnke.
The Holy Father also met with the Catholic Archbishop of Stockholm, Anders Arborelius, and with the Lutheran Archbishop of Uppsala, Antje Jackelen.