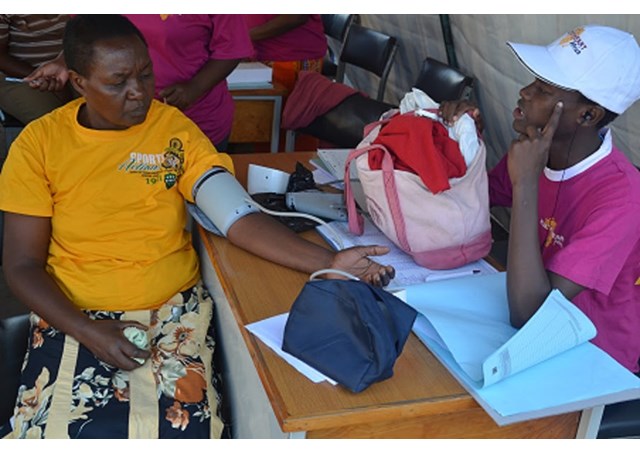 The Kenya Conference of Catholic Bishops (KCCB) – Commission for Health is committed to the provision of affordable health care to the less fortunate in the society especially those diagnosed with non-communicable diseases.
In an interview with Waumini News Today, the National Executive Secretary of the KCCB Health Commission Jacinta Mutegi said access to health care for hypertension and diabetic patients has now improved as a result of the Commission's intervention.
"In 2011, insulin used to cost as much as KSH 1,800 (US$ 19) for a monthly dose but with partnerships, clients receiving services in faith-based facilities can access the same at less than KSH 500 (US$ 5)," She confirmed
Mutegi said that many health facilities despite having structural capacity were not serving diabetes patients and would always refer them to bigger facilities for management. With capacity building of health care workers in faith based institutions, care is now happening at lower level facilities including dispensaries and health centres. "Numbers have increased from no patients to hundreds of regular clients." She said
 Mutegi attributed part of the success to to the partnership with Health Heart Africa (HHA), a programme that seeks to address the burden of non-communicable diseases in Africa and particularly hypertension. Early diagnosis of these diseases has now improved.  There is now enhanced awareness on the need for regular blood pressure check-ups.
Mutegi expressed gratitude to the KCCB- Commission for Health and several partners. She looks forward to continued mutual collaboration in scaling up health delivery services in other health facilities of the Catholic Church.
 (By Rose Achiego in Nairobi)
Email: engafrica@vatiradio.va