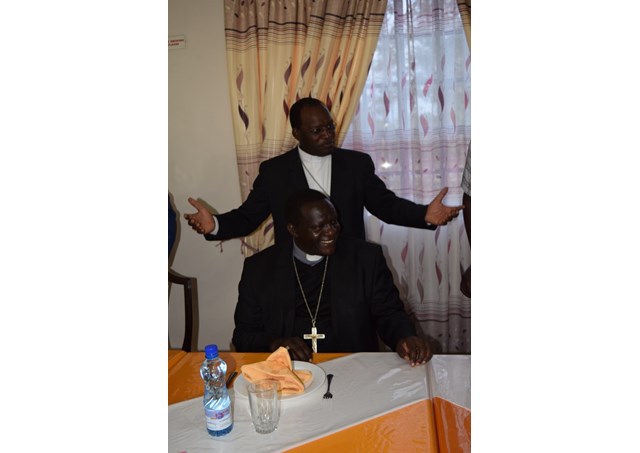 The Catholic Diocese of Kakamega, in Kenya, has embarked on a programme of self-reliance by encouraging the faithful to contribute funds towards projects and the running of diocesan and parish activities.
According to the Bishop of Kakamega, Joseph Obanyi, dwindling donor funding is what prompted the Diocese to engage Christians beginning with Small Christian Communities upwards to support the Diocese with contributions.  
Speaking at Don Bosco Utume Centre in Nairobi, Bishop Obanyi expressed his appreciation to all those who donated to the fundraising exercise. He said the funds raised would come-in handy for the support of diocesan operations and activities; acquisition of a piece of property and the running of Mukumu farm project where the Diocese is growing tea, coffee and sugar cane. The diocese also rears animals at the farm. 
In all 15 Million shillings (about US$150 000) was raised during 2015. The Diocese of Kakamega hopes to double the amount raised in 2016. Briefing his audience on the use of the money, the Bishop gave the example of priests in the diocese. As a result of the generosity from the faithful, all priests will now be in a position to have medical insurance. The diocese also has plans to build an office block for rentals.
Bishop Obanyi appealed to all in the diocese to rally behind the self-reliance initiatives. "Time for donor funding is long gone, support the local Church," He said.
The Bishop expressed his gratitude to God for the gift of faith that he has seen in the people of Kakamega. He acknowledged the faithful of his diocese for their role in building the Church.  
(By Fr. Maurice Erambo/Rose Achiego in Kenya)
Email: engafrica@vatiradio.va