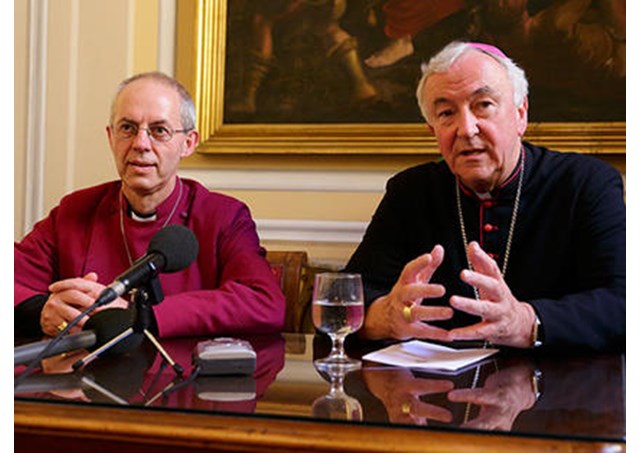 (Vatican Radio)  The Catholic Church's leading churchman in England and Wales will be joining the head of the Anglican Communion tomorrow (Friday 27 May) for a live Question and Answer session on Facebook.  
Cardinal Vincent Nichols, the Archbishop of Westminister, and Anglican Archbishop Justin Welby will answer questions on evangelisation, prayer, Christian unity and faith in a live chat, allowing the public to participate.
The discussion will begin at 2.20 pm GMT; the two churchmen will respond to questions posted on the comment thread here:  
The live event is the latest in a long line of ecumenical activities aimed at bringing the two Churches together.