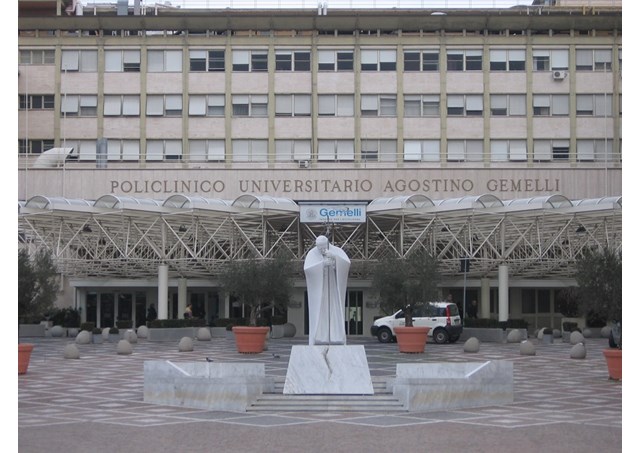 (Vatican Radio) Pope Francis has sent a message to participants at a conference on pre- and perinatal care taking place at Rome's Agostino Gemelli Teaching hospital.
The Conference, entitled "Guarding Life: the perinatal hospice, a scientific, ethical and human response to prenatal diagnoses," is presenting the initial results of therapeutic approaches to care for newborns, including those with grave pathological conditions, developed by the new "Perinatal Hospice" established at the Gemelli Hospital. The Hospice has been established in the context of the Extraordinary Jubilee of Mercy proclaimed by Pope Francis.
In the Message, signed by Vatican Secretary of State Cardinal Pietro Parolin, the Holy Father expressed his hope for the continued success of the project "in the service of the person and in the progress of medical science, in constant reference to perennial human and Christian values." He noted their efforts in "seeking to respond in the best possible way to the poverty which is the situation of the child with grave pathologies, with the greatest possible love, spreading a concept of science that that is directed to service, not selection."
Pope Francis also praised accomplishments already achieved, and called for "a daily commitment to the actualization of the project of God with concerning life and protecting it with courage and love, with the 'style' of nearness and proximity, distancing oneself from the throwaway culture that proposes only an itinerary of death, thinking to eliminate suffering by eliminating those who suffer."
At the conclusion of the Message, Pope Francis extended his Apostolic Blessing to all those taking part in the Conference.