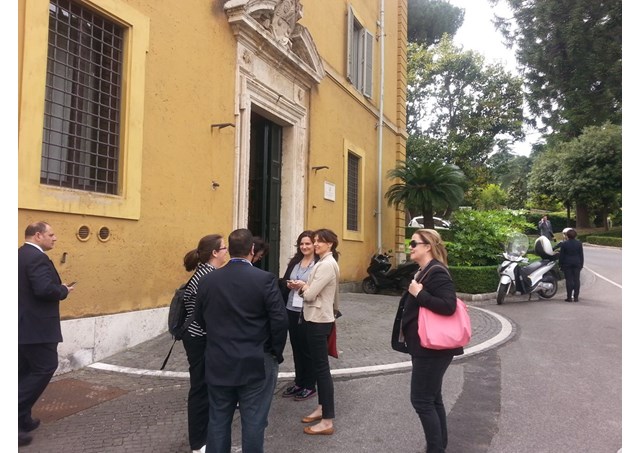 (Vatican Radio) On Tuesday, the Vatileaks trial for the appropriation and unlawful disclosure of confidential Vatican information entered its sixteenth hearing.
The trial session heard the testimony of Emiliano Fittipaldi, one of the journalists – along with Gianluigi Nuzzi – to whom the documents were released.
The court also heard from defendant Francesca Chaouqui, who opened her deposition claiming there is a "political will" by some people in the Holy See. A witness, referring to the 31 October signed transcript, testified that she had delivered a Word document about the Vatican's assets management to Nuzzi.
Other testimonies came from Deputy Commissioner of the Gendarmerie, Gianluca Gauzzi Broccoli, and Stefano de Santis, the gendarme who reconstructed the relationship between the accused after analyzing the messages, emails, and other verbal declarations made by them.
Nuzzi was absent from the 24 May trial, while defendants Msgr. Lucio Ángel Vallejo Balda and Nicola Maio were in attendance.
The next trial is scheduled for June 14th.