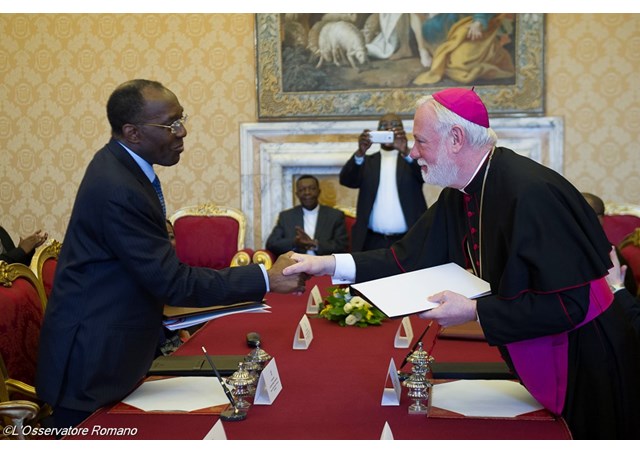 (Vatican Radio) The Holy See and the Democratic Republic of Congo signed a framework agreement on Friday regarding matters of common interest. A communiqué from the Press Office of the Holy See explains that the agreement, consisting of a preamble and 21 articles, notes the respective independence and autonomy of the Church and the State and their good relations, and sets the legal framework for mutual relations.
In particular, the document establishes the legal position of the Catholic Church in the civil sphere in the country, and so the liberty of the Church to apostolic activity and regulate matters within its competence.
Various specific areas are addressed, including the institutions of Catholic education, the teaching of religion in schools, the welfare and charitable activities of the Church, pastoral care in the armed forces and prison and hospital institutions, as well as property tax and the obtaining of entry visas and residence permits for religious personnel.
The framework agreement also provides for the implementation of functional understandings between the Bishops' Conference and the State on certain matters of common interest.