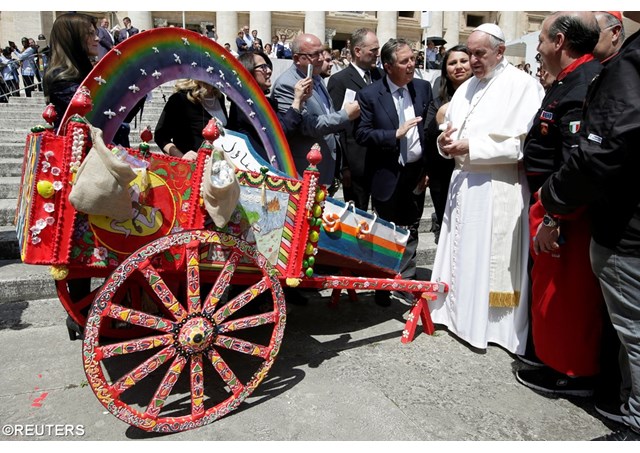 (Vatican Radio) Pope Francis was given a marzipan cart in the shape of a migrant boat by a delegation from the Archdiocese of Agrigento on Wednesday.
Located on the southern coast of Sicily, the Archdiocese has received numerous migrants who arrive by sea from northern Africa.
Marzipan is an almond and sugar paste which is often used in Sicilian sweets, and the cart was created by students of a pastry school in Agrigento.
The delegation at the General Audience was led by the Archbishop of Agrigento, Cardinal Francesco Montenegro, who serves as the President of the Commission for Migration of the Italian Episcopal Conference.
Mayor Lillo Firetto was also in the group, and said the gift was "a sign of Agrigento, the Mediterranean port."
During the short encounter, Pope Francis also blessed the rosary of a young girl suffering from a serious illness, who could not make the journey to Rome.