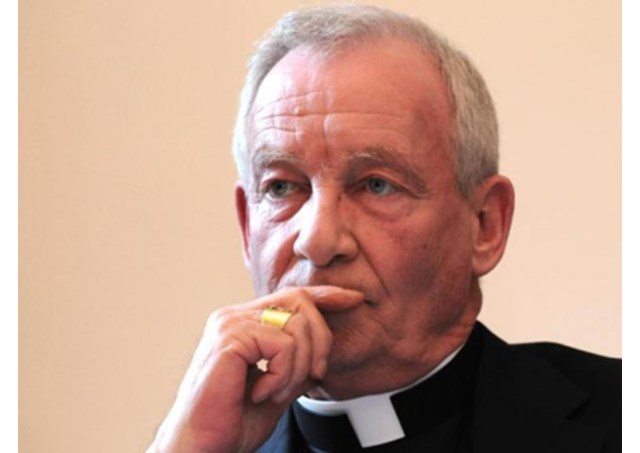 (Vatican Radio) With just over a month to go until the British referendum on whether or not to remain in the European Union, the country's Catholic bishops continue to urge people to reflect carefully on the moral and ethical issues at stake. The so-called Brexit vote will take place on June 23rd, with a series of high profile television debates scheduled to take place over the coming weeks.
In an article earlier this month the archbishop emeritus of Westminster, Cardinal Cormac Murphy-O'Connor pointed to recent papal pronouncements on Europe, saying "those campaigning for Britain to stay in the EU need to show that the challenges facing the UK and our European partners are better faced together than apart".
Following their April Plenary Assembly, the bishops conference issued a statement urging Catholics to "cast an informed vote", saying the outcome will have consequences for the future "not only of the United Kingdom, but for Europe and for the world."
Archbishop Peter Smith of Southwark heads the bishops conference department for Christian responsibility and citizenship. During his most recent visit to Rome he talked to Philippa Hitchen about the bishops' concerns
Archbishop Smith noted that when there are general elections in Britain, the bishops always send a communique to Catholics – "not telling them how to vote, we never do that" – but looking at the issues, such as end of life, abortion and other moral concerns, on which they should be challenging election candidates.
In the same way, ahead of the referendum, the bishops are not telling people what to do, but simply raising "some of the issues they might think about before they come to vote".
The real difficulty, the archbishop continued, is that "there's been no clarity on either side of the argument – in fact there hasn't been much argument at all" but only lots of "emotional speeches".
Financial considerations
Archbishop Smith said that financial considerations are significant because the original reasons for joining the EU were about trade and helping the economy. Since then, he continued, the EU has become "extremely bureaucratic", the single currency "isn't working" so it's going to be "a very difficult decision for all of us to make".
Need for proper debate
There ought to be a proper debate in both the House of Lords and Parliament, the archbishop said, "to air reasonable arguments on both sides". Up until now, he said, much of the debate has been based on financial speculation which is unreliable because of Britain's interconnectedness with the fluctuations of the global economy.
Strength and stability in Europe
Regarding the broader moral considerations, Archbishop Smith spoke about the need to retain peaceful coexistence in Europe. One of the dangers of leaving the EU, he said, is that other countries are "getting nervous", risking a chain reaction. He stressed the need for "solidarity with all the European countries" in order to maintain the "strength and stability we wouldn't have if we were divided".