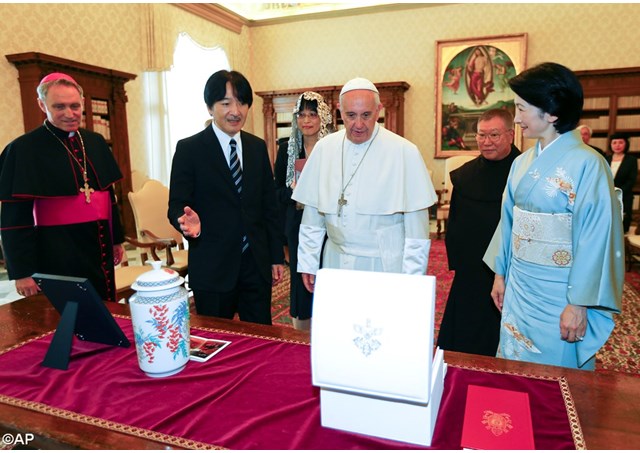 (Vatican Radio) Pope Francis on Thursday met with Prince and Princess Akishino of Japan. The Prince is the younger son of Emperor Akihito, and second in line to the throne.
The twenty-minute meeting was private, and no statement was issued by the Holy See Press Office.
The Prince and Princess gave Pope Francis a porcelain vase, and a framed emblem of the Imperial family. The Holy Father gave the couple a copy of his encyclical Ladauto si' and a Peace Medal.