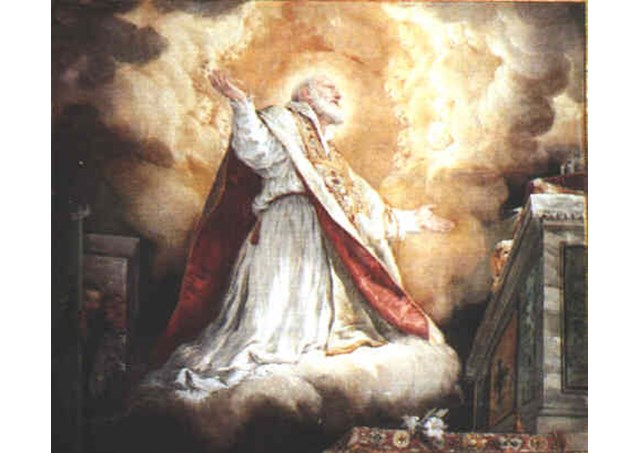 (Vatican Radio) The recent news that a sixth Oratory is to be founded in Bournemouth, a popular resort on England's south coast, means that in the past three years, the number of Oratorian Congregations in England and Wales will have doubled.
As part of a major evangelization programme within the Diocese of Portsmouth, Bishop Philip Egan has invited Fr Dominic Jacob, co-founder of the Oxford Oratory, Fr Peter Edwards, and Fr David Hutton to erect a Congregation of the Oratory of St Philip Neri, to be based at the Church of the Most Sacred Heart in Bournemouth's town centre.
Listen as Phil Andrews talks to Fr Peter Edwards about what inspired him to become a co-founder of the new Oratory.
Writing in the Catholic Herald, Bishop Egan wrote, "The hope is that the new Oratory will enhance greatly the Church's mission in Bournemouth, making it a centre of excellence for liturgy, formation and pastoral care."
The three priests will begin their ministry on the feast of Our Lady's Birthday (8th September 2016), in a parish which comprises university accommodation, language school students, diverse ethnic communities, and considerable homelessness, besides long-standing residents, the hospitality industry, and numerous businesses.
In accordance with the charism of their Patron, St Philip Neri, the Oratory-in-Formation will be devoted to offering sacramental support through daily Mass, Confessions, Eucharistic Adoration and formation in the spiritual life, alongside pastoral care of students, the growing number of homeless, and others in need, all of whom make up the local population, together with the thousands who pass the doors of Sacred Heart each day. They will also be entrusted with the University Catholic Chaplaincy where they will realize St Philip's apostolate in the formation and pastoral care of young people.
This latest Community of St Philip Neri will be a Society of Apostolic Life under the direction of the Oratorian Confederation's Procurator General in Rome, and for whom the Oxford Oratory and York Oratory-in-Formation have been the formative inspiration.
Whilst re-adapting the house to community living, the top floor is derelict and needs a complete makeover before the Fathers can invite potential vocations. If you would like to contribute to this and related developments, please make cheques payable to: "Sacred Heart Bournemouth Oratory" and mail them, care of Fr Peter Edwards, St Joseph's Presbytery, 1 Montem Road, New Malden, KT3 3QW, United Kingdom.