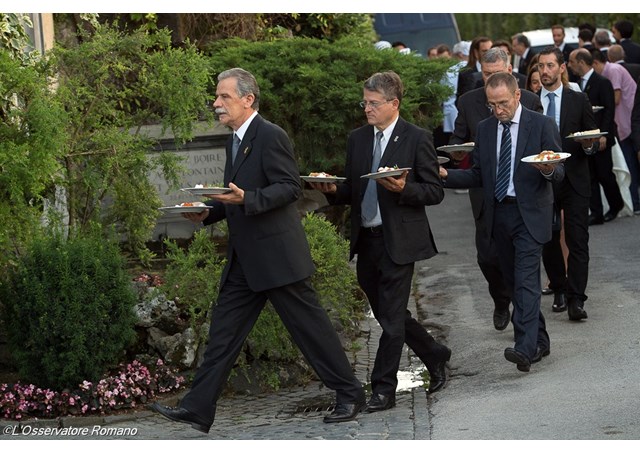 (Vatican Radio) Pope Francis received the members of the Circolo San Pietro – the "St. Peter's Circle" – on Monday. The organization was founded in 1869 by a group of enthusiastic young men hailing from the upper social and economic crust of Rome, as a vehicle for demonstrating solidarity with Pope Pius IX in a politically fraught moment of history.
The organization very quickly grew into a major hub of good works in service of the city's poor, elderly and disadvantaged.
Click below to hear our report
Members of the St. Peter's Circle are also responsible in Rome for the "Peter's Pence" offering, which is collected in parishes around the world in support of the Holy Father's charitable activities.
"I encourage you to continue your witness to the Gospel of charity," said Pope Francis to the members of the Circle gathered in the Vatican in private audience on Monday, "continue to be ever more the sign and the instrument of God's tenderness to every person, especially those most fragile, those whom others discard."