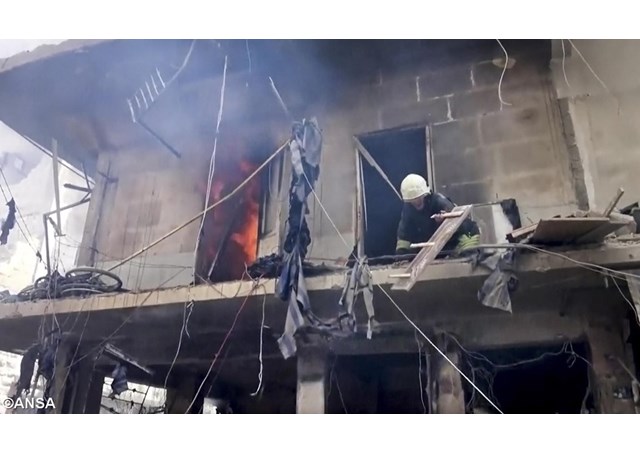 (Vatican Radio) Two blasts struck a central Syrian village on Thursday, killing at least six people and wounding dozens more.The attack came just hours after a truce brought relative calm to the northern city of Aleppo after weeks of escalating violence there.
There was no immediate claim of responsibility for the twin attacks.
The Islamic State group has claimed responsibility for similar attacks in Homs province in recent months that killed scores of people.
In the last 2 weeks dozens of people were killed in violence between rebels and government forces which wrecked the first major ceasefire which had held since February.
The Catholic charity Aid to the Church in Need (ACN) has been helping the Church in Syria to provide people with food, clothing, accommodation and medication, as well as help for Christian refugees in neighbouring countries.
Speaking to Lydia O'Kane, ACN Press Officer John Newton said the situation in Aleppo is terrible.
Listen to the interview
"Just to give some idea how bad it is, over the weekend of course the Orthodox Church and the Eastern Catholic Church were celebrating Easter Sunday because they still follow the Julian calendar. We got told on Easter Sunday that there were only two Easter liturgies celebrated, both of them were very poorly attended and in fact what most people were doing on that day, they were either burying their dead…or they were staying at home, or in many cases… the roads out of the city were absolutely packed with people fleeing who were seeking to escape from the city because of the ongoing violence there."
With regard to the latest cessation of  hostilities, he says, "the trouble is that the extremist groups people like al Nusra aren't actually part of the formal ceasefire… and so you've still got these independent extremist rebel militia groups… who are continuing to bombard areas…"