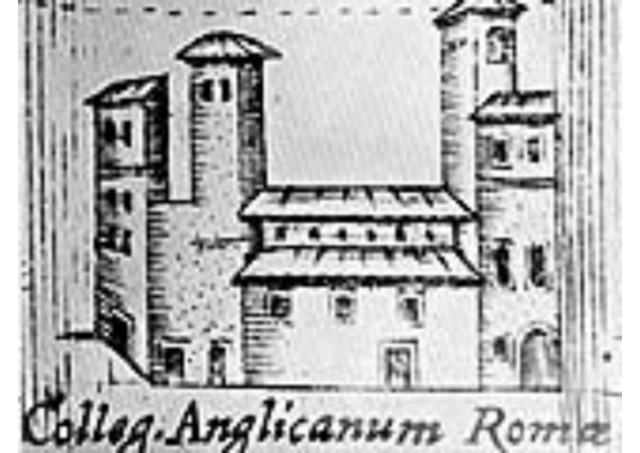 (Vatican Radio) A regular visitor to the Venerable English College in Rome, Dr Serenhedd James, a Member of the Faculty of Theology of the University of Oxford, recently adressed the College's Wiseman Society in their Annual Lecture.
As a regular, and much respected visitor, he had noticed something of an omission in the pictorial record of the College, notably, the lack of a portrait of the influential nineteenth century archbishop, George Errington. As Dr James himself explained during the lecture,
"… a man whose long life and ministry was bound up with almost every controversy that beset the English Catholic Church in the mid-nineteenth century, who was Vice-Rector of this College – and nearly its Rector – and who, in the fullness of time, came very close indeed to succeeding Nicholas Wiseman as Archbishop of Westminster. But history is written by the winners; and George Errington lost perhaps more than anyone else as the Church in England writhed towards a recasting of its self-understanding in the years that followed the restoration of the Hierarchy in 1850."
Listen as Dr James describes to Phil Andrews about how his curiosity soon became a full-blown academic enquiry.
"George Errington and Roman Catholic Identity in Nineteenth-Century England" by Dr Serenhedd James is published by Oxford University Press, and is available from Amazon, and all leading bookshops.