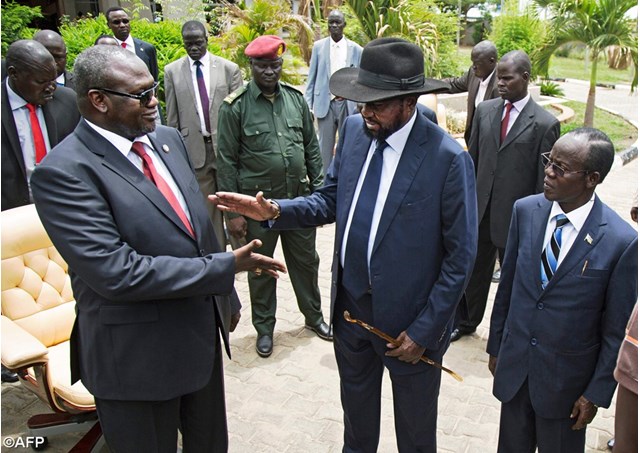 South Sudan's President Salva Kiir Mayardit has called on his new cabinet ministers, in the newly formed Government of National Unity (GNU) to see themselves as colleagues belonging to one big family. President Kiir said the new unity government should work to overcome insecurity in the country. He cautioned cabinet members against disunity.
Kiir warned the new cabinet to avoid the blame game if they were to make tangible progress in delivering services to the people. He was speaking during the first cabinet meeting of the GNU shortly after ministers were sworn-in.
The South Sudan President further said the unity government must forget about what had happened in the past and instead look to the future. He emphasised the government's commitment to accepting collaborative efforts saying this was the only sure way to stabilising the country's political, socio-economic situation.
The President believes some issues of disagreement between the government and SPLM/A-in-opposition would eventually be resolved amicably.
Making reference to the international community, Kiir told his cabinet colleagues that the peace agreement was something imposed on all parties without negotiation. It was, therefore, incumbent, he said, on the international community to assist South Sudan rebuild the country now that the unity government was in place.
(Catholic Radio Network, South Sudan)
Email: engafrica@vatiradio.va