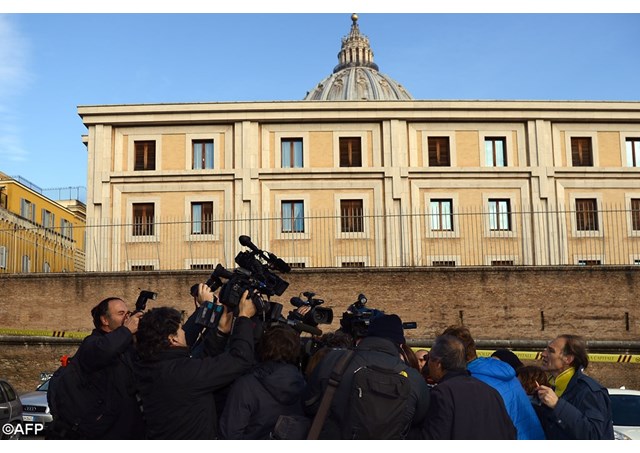 (Vatican Radio) It was a busy Thursday afternoon as two witnesses were questioned in the ongoing so-called Vatileaks trial in which confidential documents were released to the press without authorization.
Listen to Alexander MacDonald's report:
Paola Monaco and Paola Pellegrino described how relationships in the office of COSEA, the commission which regulates the Vatican, suffered from a climate of division and tension. Monaco and Pellegrino described a breakdown in relations with Monsignor Vallejo Balda which at first were cordial but descended into a relationship characterized as continuously critical and verbally abusive, including accusations of incompetence.
Neither witness stated explicitly that confidential documents were misappropriated but that they expected this would happen.
The witnesses confirmed people coming and going without control and conspiratorial meetings behind closed doors. Pellegrino recounted having thought of warning Mgr Vallejo about one of the accused, Chaouqui, but said the environment was one that required silence. She also recounted the priest's continuously aggressive behavior and the vast quantities of documents which were photocopied. Documents were published with the stamp "sub secret" which in the original did not have such a designation and there were other alleged information violations. Passwords to computers, held in sealed envelopes in the custody of Mgr Vallejo, were found open in his office.
Both women also testified that they had written to the Pope describing the situation.