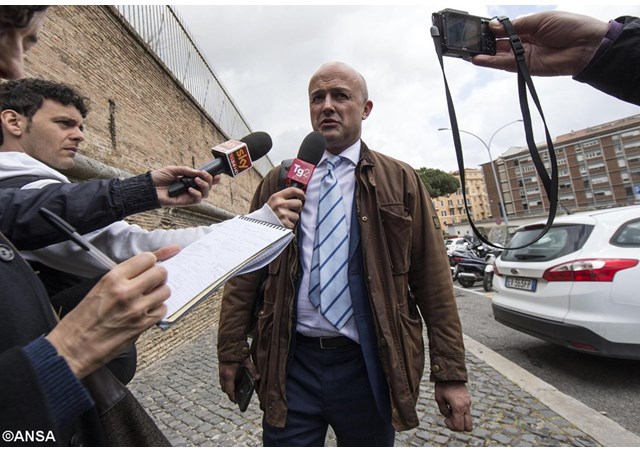 (Vatican Radio) The trial of five individuals accused of leaking confidential information continued Tuesday in Vatican City. Four of the five defendants were present, while the fifth was represented by his attorney.
In a statement, the Director of the Holy See Press Office, Jesuit Father Federico Lombardi, said the day's hearing was dedicated to witness testimony. The court heard from Dr Stefano Fralleoni, who at the time of the events in question served as the accountant (Ragioniere Generale) for the Prefecture for the Economic Affairs of the Holy See. Dr Fralleoni was questioned by the Judges, the Promoter of Justice, and by the advocates for the defendants.
The next hearing is set for Thursday 28 April, when witness testimony will continue.